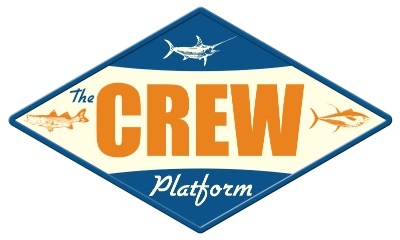 SIGN UP NOW View All Featured Content
Membership Includes:
FILMS - Unlimited access to 275+ instructional films. We release a new film every week!
TACKLE DISCOUNTS - We have a members-only Crew Sale every month! Members receive 25% off during Crew Sales and 10% off ALL regular purchases. Reels excluded.
AUTHENTIC PRODUCT REVIEWS - If a product is poor, we will let you know. Additionally, if we find great products, we will be sure to feature them! We are not swayed by any sponsorship in an effort to always keep it real.
CREW NEWSLETTER & TIPS - We email a monthly 'Crew News' report highlighting the interesting events in the world of fishing in addition to 'Quick Tips,' featuring insightful tips and tricks.
INTERACTIVE PLATFORM – Ask us anything. We are here for any and all questions you may have.
Join The Crew Platform for $29.99 per month. No commitments, cancel anytime.
Let's get tight!
Learn More About The RJ Boyle Crew Member Platform
275+ Videos you can watch anywhere - Online & from your iOS devices!
I'm sure you have heard the saying "A bad day of fishing is better than a great day at work". That statement does not apply here.  Personally, I would much rather stay at work and accomplish something than ride around catching nothing. I fish for results and results yield happiness.
The RJ Boyle Crew platform is my attempt to package fishing knowledge gained from the best fishermen in the world. The techniques taught through this platform cover everything from easy to super advanced.  I have spent many years fishing for a living and I have been blessed to fish with some of the greatest captains of all time. One constant with all of these captains is an overwhelming desire to be the best. As an athlete growing up I was ingrained with the team concept. During my college and pro years it was evident to me that preparation was the key to all success. The physical part of the game was small in comparison to the mental side. I could throw a 93 mile an hour fastball but I didn't know how to pitch! I did not pay enough attention to the details and the game of fishing is no different.
This platform is for the serious fishermen who we can train to think outside the box.  This platform may reveal inadequacies with your fishing techniques but that has to happen in order for you to improve. You must understand your flaws and be true to yourself before you can experience growth and eventual greatness. I understand that every fisherman will have his or her own style and what works for you may not work for somebody else. There is no place for thin skin here as we tell it like it is. We are not telling you how to fish or that you can't fish. We are simply revealing techniques that have made the best fishing guys who they are. 
God has blessed me with many wonderful experiences in the world of fishing.  Great catches, wonderful relationships, hard work and the ability to teach have brought me to where I am today.  Join my crew and I will make sure to do my best to help you become a better fisherman. As my crew member I will make sure that I do my best to provide you with tools necessary to succeed as well as content that is fresh and up to date.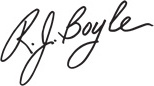 Film Access & Tackle Discounts are for RJ's Crew Members only. Subscribe for $29.99/month & get unlimited access to 275+ videos, discounts, and other promotions from RJ Boyle. Watch anywhere - Online & from your iOS devices! No Commitments. Cancel anytime.