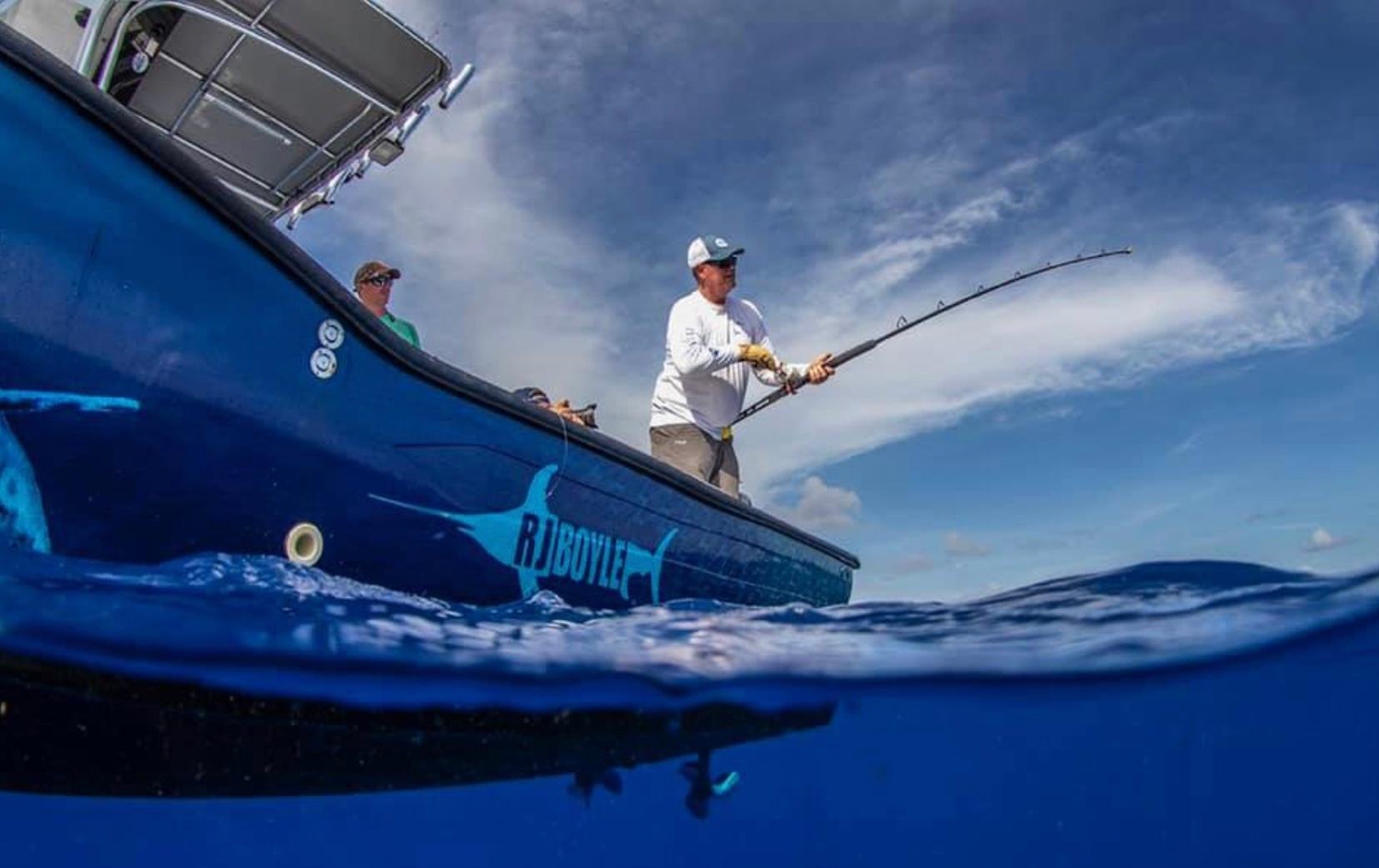 We take pride in offering a premier fishing experience that goes beyond what you might expect from a typical charter boat. Our two vessels are integral components of the RJ Boyle brand, which encompasses a world-renowned tackle store, award-winning marine artwork, and thecrewplatform.com, RJ's instructional video subscription platform. As a one-stop-shop for all your saltwater fishing needs, we strive to provide nothing less than first-class service.
Each of our charters includes rods, reels, tackle, bait, licenses, ice, and bottled water. For your safety, we recommend wearing sneakers while aboard either vessel, as we carry multiple harpoons and gaffs at all times. We also suggest bringing hats, sunscreen, rain gear, and your own food and beverages. Tipping the crew is customary, with an average gratuity of 20%.
Our Boats
"DATSNASTY"
Our 31-foot Ocean Master has all of the bells and whistles including a brand-new set of 300 Suzuki motors. This immaculate fish raising boat has caught more swordfish on rod and reel than any boat of all time. As a center console boat, the Ocean Master features an exceptionally wide beam that makes it ideal for trolling or live baiting, allowing you to target a wide range of species. 
We limit the number of customers on board to a maximum of four, ensuring that each guest can enjoy ample space and comfort. Whether you're a seasoned angler or a first-time fisherman, the Ocean Master is perfect for all your fishing needs, from targeting prized swordfish to reeling in a variety of game fish.
"LISA B"
Our 44 Custom Sportfish is a premier fishing vessel designed to elevate your fishing experience to the next level. Featuring an extended cockpit for serious angling, this boat has been fully upgraded with modern equipment, including top-of-the-line electronics and an under-deck ice machine that ensures your catch stays perfectly chilled. Unlike most charter boats, our vessel is capable of running at 30 knots. If the bite is on and we know about it, we have the luxury to get there quickly.
The boat's luxurious amenities include a beautiful, air-conditioned salon and first-class restroom, ensuring that you can relax in comfort while you fish or cruise. Whether you're looking for an unforgettable fishing trip or a comfortable cruising experience, our 44 Custom Sportfish is the perfect vessel for all your charter needs.
Reef Trips
Half Day (4.5hrs) - $900
3/4 Day (6 hrs.) - $1,300
Full Day (8 hrs.) - $1,700
Price is the same for both vessels  
On our reef trips, our focus is primarily on wahoo, kingfish, tuna, sailfish, and dolphin. However, depending on the current, we may also drop for snapper or grouper. We employ a combination of trolling and live bait with kites to maximize our chances of success on these trips. As a hands-on charter, we encourage our guests to arrive ready to get involved and actively participate in the fishing experience.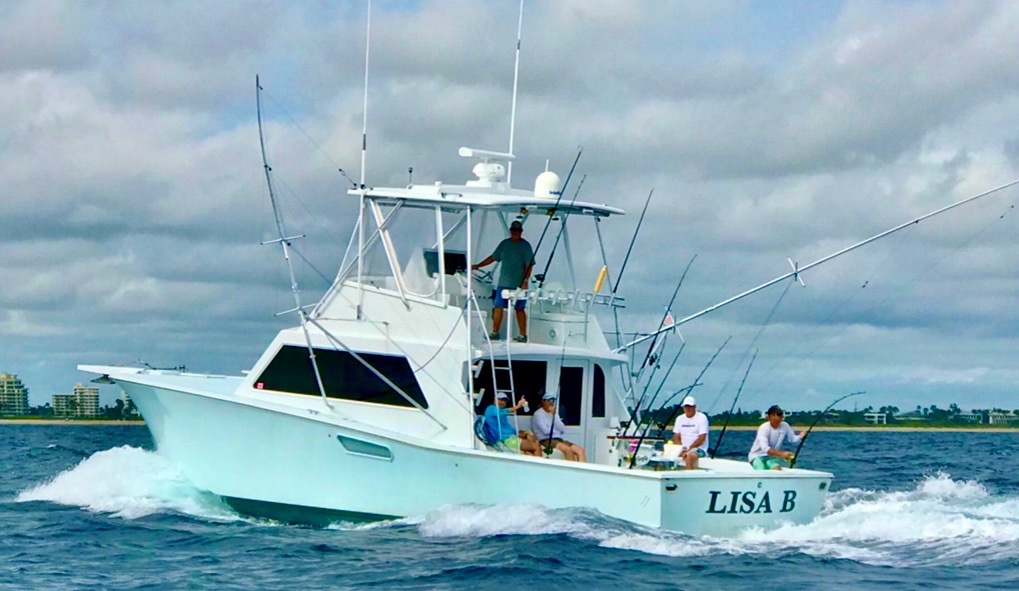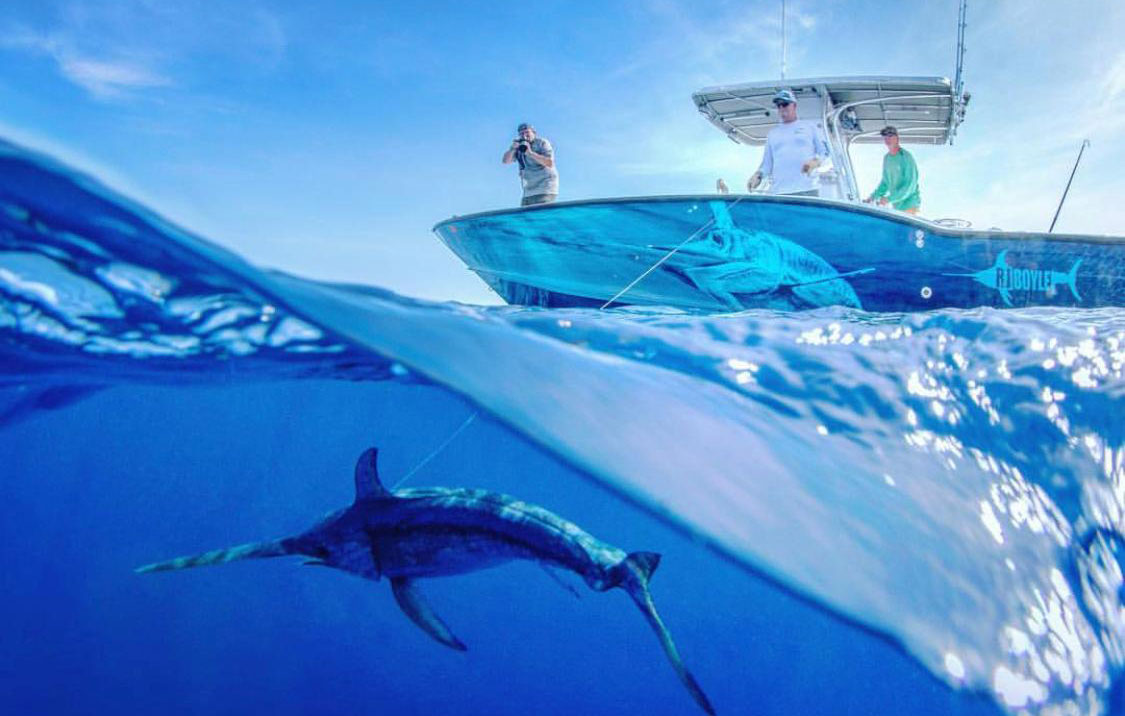 SWORDFISH (All Day only)
31' Ocean Master - $2,300
44' Sportfish - $2,700
On the swordfish/offshore trip we can focus on one species, or we can fish for a mixed bag which would include swordfish, mahi-mahi, golden tilefish or marlin. 
BAHAMA TRIPS
Call for pricing
TOURNAMENTS
Call for pricing
FOR RESERVATIONS PLEASE CALL:
Capt. Mark Danley at (954) 706-4409
RJ Boyle Studio (954) 420-5001
We are located at the Lighthouse Point Yacht and Racquet Club, 2701 NE 42nd Street, Lighthouse Point, Florida 33064.
RJ Boyle Studio
5040 North Federal Highway
Lighthouse Point, FL 33064
(954) 420-5001