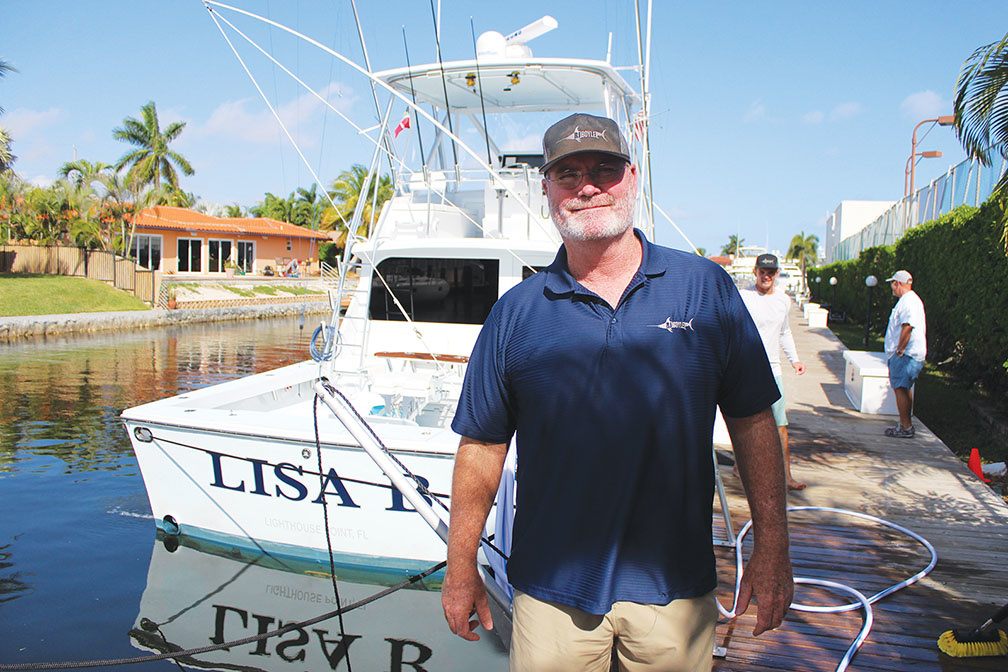 My early days of fishing were spent on the drift boat "Helen S" out of Hillsboro Inlet, Florida.  My brother Ed was a mate for 14 years in total with many of those years being under the watchful eye of  Capt. Dan Garnsey and Capt. Bud O'Brien.  I spent many days fishing aboard the drift boat and that really was the beginning for me.  My family had a small boat but our serious fishing for years was done on the drift boat.  I always remember thinking about how good the mates were back then.  I was in awe of how these mates made a living fishing.  Island trips to Bimini, Walkers Cay and Chub Cay were the highlights of my fishing life.  I took fishing seriously because the mates always wanted me to win the pool. I remember winning the money pool quite often by catching the biggest fish but I never seemed to leave with a dime!  I was always the first one on the boat which granted me a spot on the rail in the back corner of the boat.  Yes this is the best spot on a drift boat.  

As the years went by athletics became my main focus but fishing was always there. After college and a stint in the minor leagues as a baseball player I returned to the ocean once again. I worked on several charter boats in the area. The "Miss Chief 7" with Capt. Gene Feldman and the "Anytime" with Capt. Gary Riney were two of my early rides. I began fishing as a second mate in wahoo and marlin tournaments with Capt. Corey Burlew and Capt. Bill McMurray aboard the "Concrete Machine".  I would later take over sole position in the cockpit of the Concrete Machine. For years I fished and traveled while competing and commercial fishing aboard this battlewagon. We won and placed in many tournaments. I was fortunate to fish alongside the best boats in the world. Fishing was more serious than it was fun after years at that level.

After the birth of my second daughter I decided that traveling was no longer an option as I was gone from my family half of the year.  I took a job again locally on the "VIP Challenge" with Capt. Mark Danley.  I fished with Mark for three years charter fishing. What happened next changed my life.  The recreational swordfish boom began! I gave up full time charter fishing and began fishing on the Bill Collector for swords at night.  To make ends meet I continued working on tournament boats with more great captains. Capt. Allen Fields and Capt. Keith Bokenhagen aboard the Black Gold were two more individuals that taught me the high end tournament game.  

In recent years I have run my own boat fishing mostly for swordfish during the day. I fish about 80 days a year. I have been lucky to fish with some of the most talented and tough individuals in the business of fishing. Whether I was fishing from the drift boat or a multimillion dollar boat fishing has been fun but it has also been serious for me. I had tried several other normal jobs but fishing was my mainstay. God has provided for me in my life and much of it has been through fishing. My goal is to keep doing what I am doing and sharing with others in the sport which I truly love!