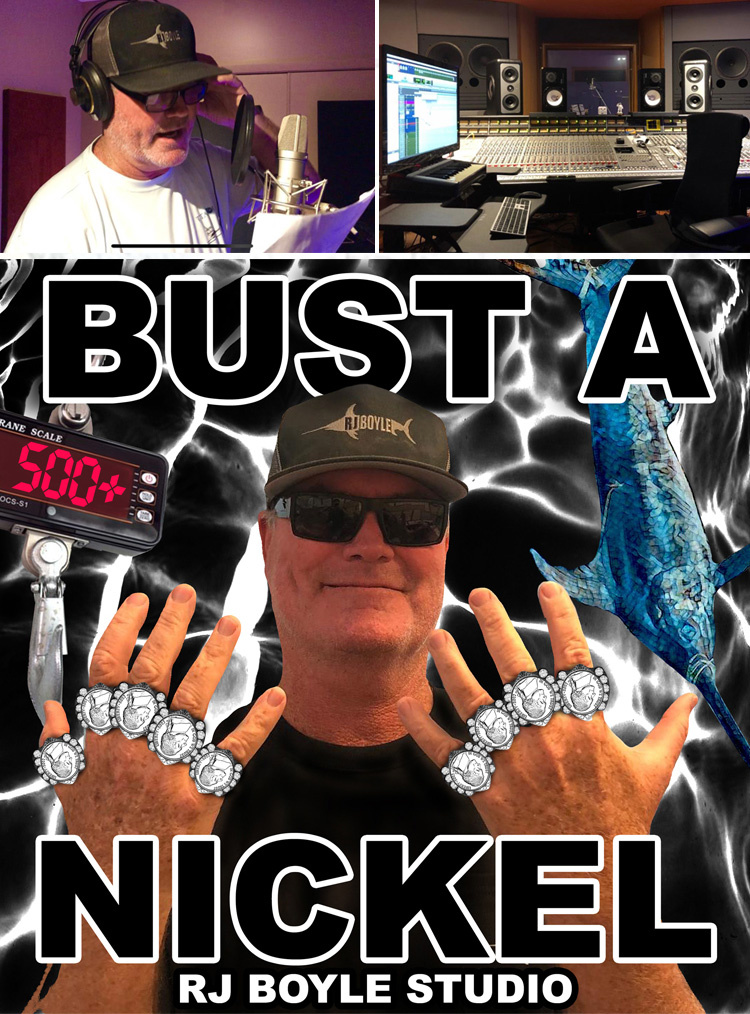 Most of you do not know this, but I was in the music business for several years when I was younger. I owned a nightclub "The Ambassador" at the age of twenty four for several years. My club was a spot featuring the who's who of music at the time. Reggae, rap, industrial, alternative, punk and rock were the music types. Some of the bands who performed at my club included Agent Orange, the Spin Doctors, Fear, Bad Brains, Inner Circle, Consolidated, Yellowman, the Wailers, Molly Hatchet and many more. We had quite the reputation for being one of the coolest original music clubs of all time.
I have always been a music man as I love most all types of music. Growing up with older brothers and sisters listening to 70's music and then my gosh the music of the 80's and 90's was unreal as songs actually had storied lyrics which held you to every verse. After watching and producing sound for so many bands over those years I had always felt like someday I would try to write a few songs.
Here is how this whole song writing thing just started a few weeks back. I was in my office and Devin Wright one of our employees was in the shop rapping. I heard him from my office. I walked out into the store and said "What are you saying"? he said "I'm spittin' mad lyrics". I listened to him for a while and thought he was good. He was rapping about fishing and the shop and then anything that came to his mind and I thought it was awesome! That night I went home and wrote the song "Bust a Nickel" on my couch which is a song about catching a 500lb swordfish. What else would I write about? Devin got me fired up and that was it!
One of my long time friends Chris Korzen who is a musician guided me to a guy who could record and produce the single. A week later it was done. There ya go!
I love being able to do cool stuff. I'm not a rapper by any means so the next song may have to be country!
Have fun,
RJ Boyle
Download on cdbaby
Download on ITunes (just search "Bust a Nickel" in the iTunes Store)
Song Lyrics
We were chillin' at my crib on a Saturday night
All I thought about was gettin frikin' tight
We loaded up the boat with the bait and the subs
Filled my phone up with a couple fresh dubs
Cruisin' down the ditch we see another boat
They were cutting off bills in their slickers and coats
They had set the gear, they were out all night
The sun is comin up, its time to get tight
Chorus: Bust Bust a Nickel (3 times)
Rollin' through the inlet something felt strange
We turned on the radio to see whose in range
Bustin' to the east lands outta site
Got to the spot we knew it felt right
We dropped the first bait a skirt with a belly
I said to John hey did you add the secret jelly?
He said hell yes its soaked just right
If the right one eats it we'll be out here all night
Chorus
A sword ate the bait the rod went slack
We need to drive the hook so I had to come back
The rod never loaded so we freespooled some slack
We waited a minute for the girl to come back
One minute then two.. we missed our first crack!
You gotta be kidding it was just a big whack?
All pissed off we wound up the mack
Chorus
We unrigged the bait and put in a track
We looked past the transom and the buoy was slack!
Ohhhhh dang! its on now! We missed her on the tip but she got hooked some how
The jug disappeared it went outta sight
We guessed she'd be big and put up a fight
The line angled up we were 2 in gear
Bouncer yelled "This is the fish of the year"!

My blood started pumpin' I started to sweat
I looked at him and said cap it aint over yet…
He put his hand up and I slapped him 5 he said
Johns getting crazy "Do you want me to Drive?"
Chorus
We pulled on the rope then noticed the time
We were six hours in when we saw the girl shine
She rose to the top and turned herself over
We sank 2 more gaffs We knew it was over
The fish hit the deck with a big ol' thump
I looked to the boys to get a fist bump
I couldn't believe it..it felt like a dream
I stared at the fish and let out a scream
We danced and we sang we saw the blood trickle
We couldn't believe it We busted a Nickel….
Chorus