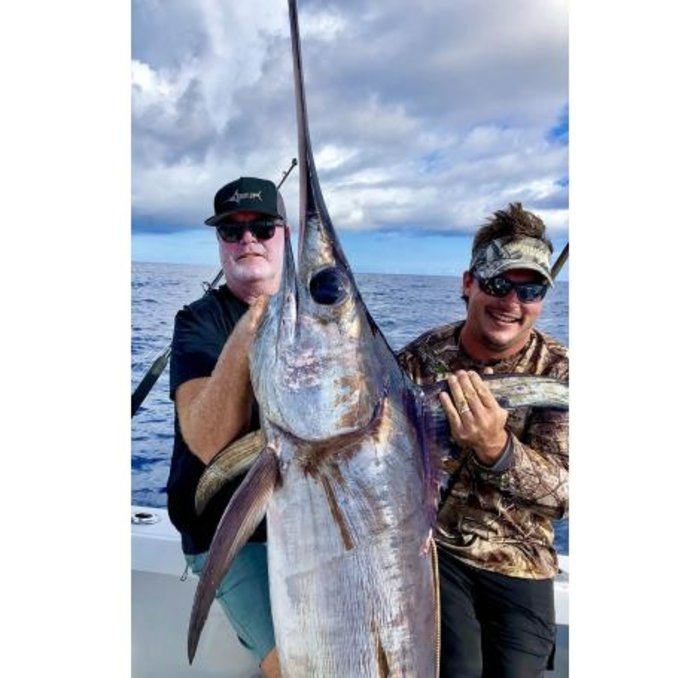 Pictured here is John Feichelman with his first ever swordfish caught earlier this week. There was true happiness in this catch as John admitted to me that he had fished for swords 59 times prior to this trip and had never caught one. He had hooked lots of fish but could never close the deal.
I can also tell you that when daytime swordfishing started about 15 years ago I did not catch my first one for over 20 trips. There's a lot of technical things to know when dealing with the gulfstream current and the driving the boat while fishing for these great fish.
John was so relieved when we boated the first fish and you could just see him beaming with happiness. What made it even better as we caught two more that day making it three total swordfish on his 60th time out. We broke the curse!
Have a great weekend!
RJ Boyle