Blackfin Tuna and Kingfish Top Picks for the Weekend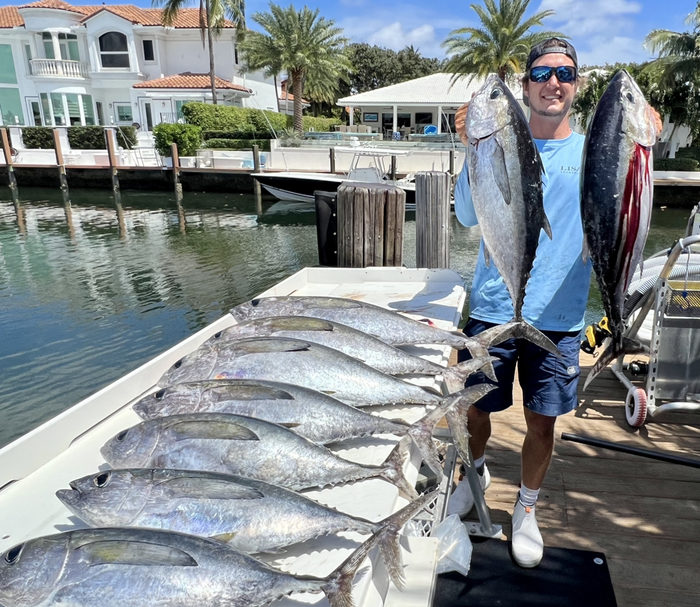 Pictured here is Luke Mears with a strong catch of blackfin tuna from a few days back. The bite is happening first thing in the morning for about two hours and then it slacks off. The bite picks up later on in the afternoon around 4. All of these fish were caught trolling between two and 300 feet of water. This is a large class of blackfin for the troll. We usually see the bigger fish, up to 30 pounds caught, on live bait.

Big kingfish were caught south of the Hillsboro lighthouse this week. Several fish over 30 pounds were caught using live bait. Kite fishing was the best tactic. Double D out of Miami Beach had an epic week of meat fishing, filling the box with kingfish, dolphin, wahoo and even releasing several sailfish.

Tune in to 105.9 the Paul Castronovo show on Friday mornings at 6:40 AM for an up-to-the-minute fishing report.
RJ Boyle