Dolphin Fishing should be Insane!!!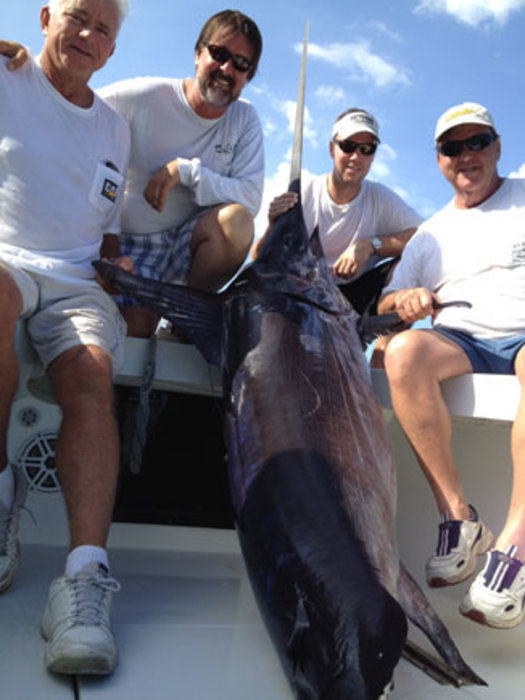 Well we survived another small storm and many of us are itching to get back out on the ocean. I am confident that we will have some great dolphin fishing this upcoming weekend. There will be plenty of floating objects offshore which usually provide homes for dolphin and wahoos. Anytime we have a storm that tracks as Isaac did through the Carribean and around Cuba we know that whatever has broken loose from the islands weather is be trees or boat debris it will make its way to us via the gulfstream current. Keep an eye out as you run offshore in pursuit of dollys. You don't want to run over anything and end your day early.
Just before the storm we were able to sneak out with some local guys for a day of sword fishing. We landed a nice fish weighing around 325lbs. This was a tough fish that wouldn't give up easily and took us nearly an hour and half to land.
Get Tight Sucka!!!