Drifting and Dreaming on the Reef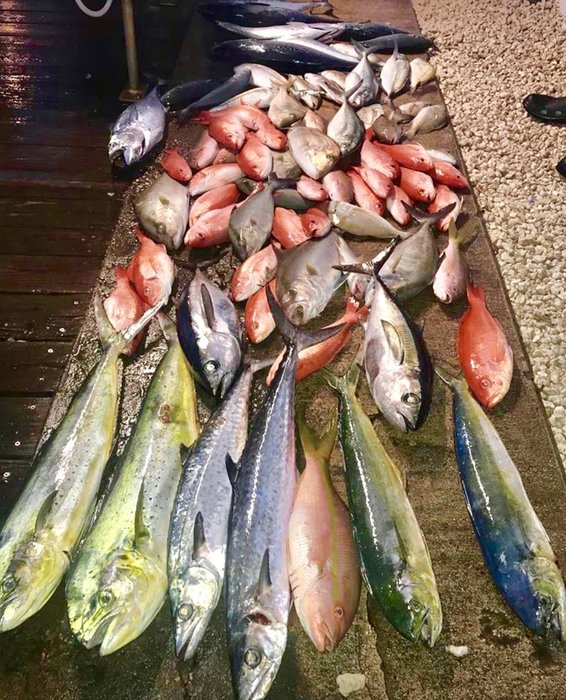 The picture here shows a wonderful catch from local drift boat "Fish City Pride". Capt Skip Dana said this catch of vermillion snapper,  kingfish, dolphin, amberjack, porgy, blackfin tuna and other bottom fish were caught right out front.
This time of the year shoot for a mixed bag. Fishing the reef from 80-220 feet of water can produce even Mahi-Mahi which usually are caught much further offshore.
Try fishing 2 rods near the bottom and 2 rods up on the surface. You will be surprised at what you catch. Better yet go out on the Fish City Pride and give it a go! They are located at the Hillsboro Inlet fishing center.
Get Tight!
RJ Boyle