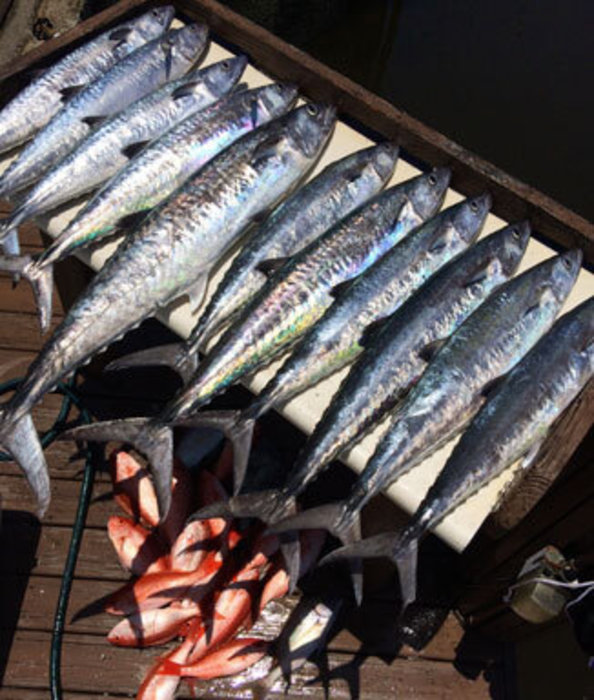 Yes the vermillion snapper are still biting. Use that guppy rig we talked about last week and pieces of cut bonito and squid for bait. The magic depth again for the snapper is between 180 and 250 feet of water. If you have a decent depth recorder you can pretty much just drive east out to 220 feet of water, then turn the boat north or south and idle until you mark them on the machine. Vermillion snapper are great eating and provide all anglers with a chance to bend the rod.
As for the kingfish the bite has gotten consistently better out to around 180 feet of water. Wether you are live baiting for kingfish or trolling for kings don't be afraid to fish a little deeper during the hot times of the day during the summer. The kings seem to like shallower water in the morning and deeper water in the mid afternoon.
Good luck and get tight!!!
If you need additional info on tackle and techniques give us a call at the shop.