Lots of Action On the Reef!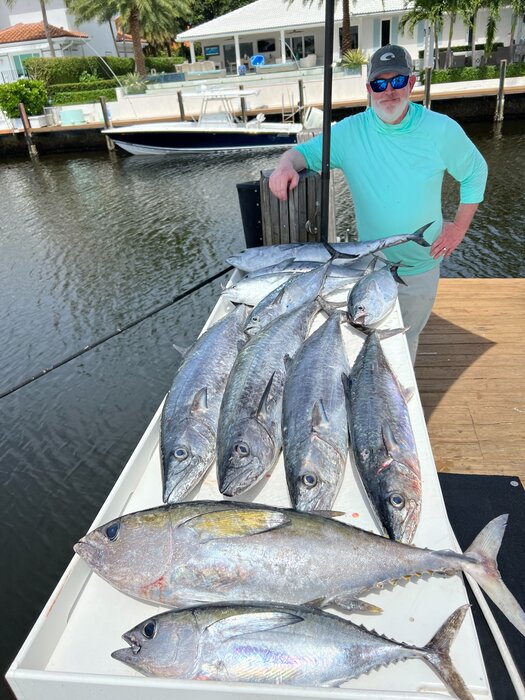 Pictured here is Scott Dull with a beautiful catch from earlier this week aboard the Lisa B. Scott flew in from Oklahoma to learn salt water techniques. Trolling was on his bucket list and things worked out! Everything you see on the table was caught trolling at 8 knots with bonito strips. Scott was particularly interested in learning how to use a planer while trolling. The planer is a metal plate that brings the bait down deeper and is hugely effective in the summertime due to the high temperature of the water surface. The planer is the most productive tool on the boat when it comes to trolling. 
Offshore was a bit slow this week as few anglers were successful in pursuit of mahi-mahi. The Lisa B did catch a swordfish this week but fished two days in pursuit of one. The mutton snapper bite is still on. People are asking why it is so good this year. The current and Bimini believe it or not his running light south out front of the cut which is very odd. A lot of those snappers that are usually caught in Bimini may have pushed across to our side. I know they are still catching a few fish over in the Bimini but nothing like usual. 
Get tight!
RJ