Lots of Mahi Mahi Close to Home!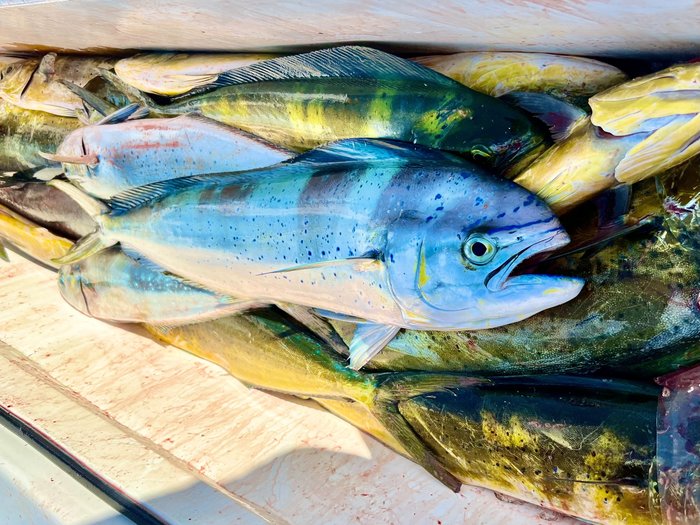 I am writing the fishing report from the vessel, "Lisa B," out of Lighthouse Point Yacht Club. We just found a nice piece of floating debris in 138 feet of water off of Boca Raton. The mahi fishing has been absolutely insane this last week as boats are putting up double digits regularly. This weekend you will probably not have to go far to find the fish. Please check the weather Friday as we may get a bit of wind on Saturday and Sunday. We just spoke to the Rebound out of Hillsboro Inlet with Captain Norm and he has already boated 4 wahoo this morning and it is only 9:00 AM. The fishing is off the chain and I would highly suggest taking out your boat or hiring a charter. 
Father Offshore the swordfishing slowed a bit on Tuesday and Wednesday but we may give it a shot this afternoon so reach out to us for a fishing report or listen to 105.9 FM the Paul Castronovo show at 6:40 AM on Friday for an update.
Tight lines!
RJ Boyle