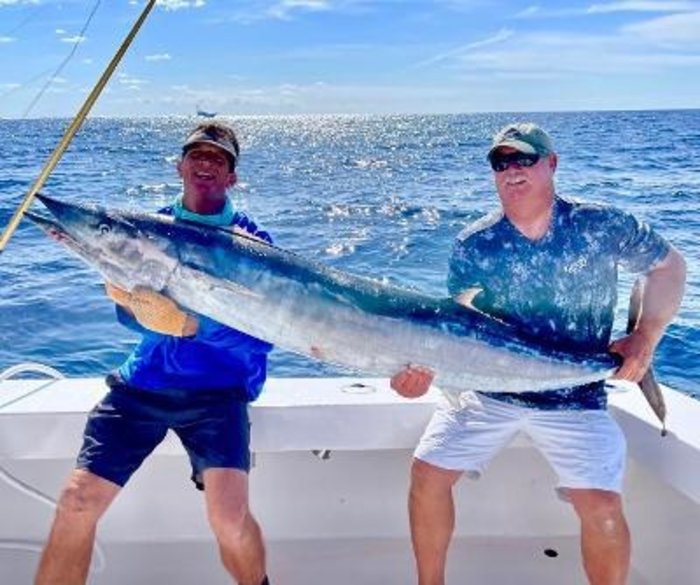 Pictured here (left to right) is fishing mate Jascos and Capt. Gino Pratt aboard the charter boat Gino V out of Boynton Inlet. They are holding what I believe is the first wahoo over 100lbs caught out of our local three inlets. The fish weighed in at 101lbs and was caught trolling. I have heard of and seen several wahoo in the 90lb. category but not this big. This just makes me think of all those who say that fishing is getting worse these days.
As for wahoo specific I would have to say that our local fishery has never been better. In addition to this monumental catch a friend of mine caught a 158lb. yellowfin tuna on a planer after a two hour battle this week. These two fish caught this week are two of the best catches I have ever heard of in my life in our local waters. Both wahoo and tuna are highly migrational meaning that they are traveling through our area and not residential fish. This is a great sign for local fishing and the fishing community in general.
We caught a small swordfish this week but two fish over 400lbs. were landed on other vessels.
Most boats that fished this week had one bite per day so you had to make it count.