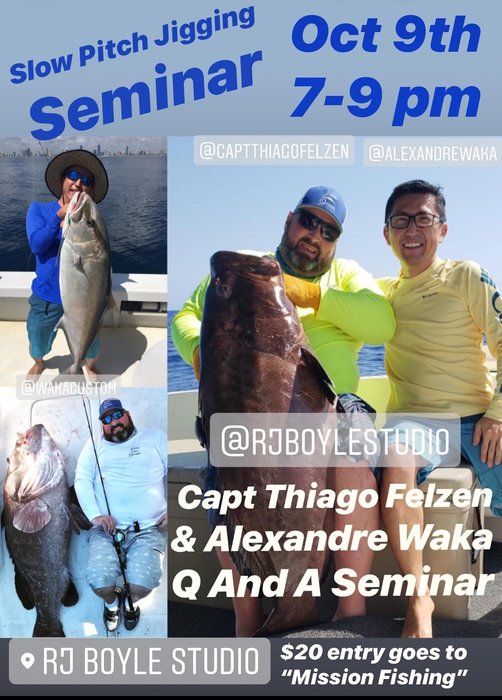 On Tuesday we will be hosting a seminar with some hugely talented  fishermen from Brazil. These guys have a cutting-edge way of catching big fish on light tackle.
This is going to be awesome! They will be bringing jigs and rods. Come with questions!
Limited seating!!!Must call to reserve a seat.