The fishing has been excellent all week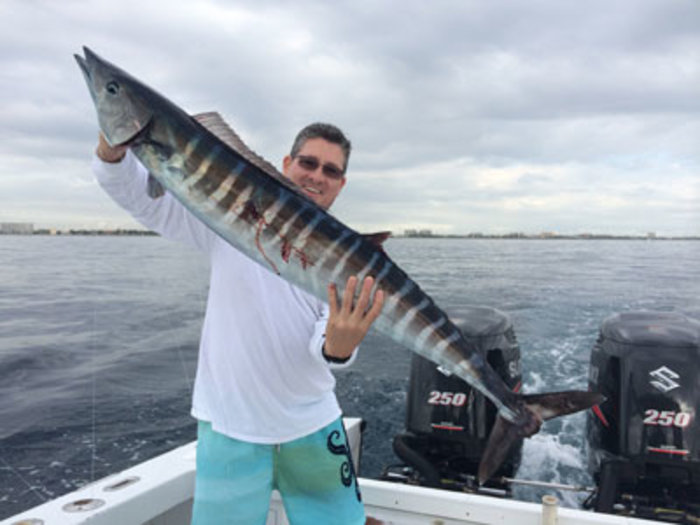 The fishing has been excellent all week. The mahi-mahi bite has been best in around 400 feet of water. Fish seem to be averaging 8-15 pounds with a few larger ones mixed in. Several charter boats at Hillsboro Inlet put up huge numbers of wahoo this week. The fish range in size from 15-35 pounds. Most of the fish mentioned here have been caught trolling bonito strips at around 7 knots.
This Saturday looks to be a little breezy but perfect for the Dirty Bird Swordfish Tournament. We have now entered the best time of the year to catch a really big swordfish. Some of the best fishermen in the business will be in this event. The sign up will be at RJ Boyle Studio at 6pm. Fishing will be Saturday from 7am-3pm. Weigh in will be at the Lighthouse Point Marina at 4:30.
Get Tight!