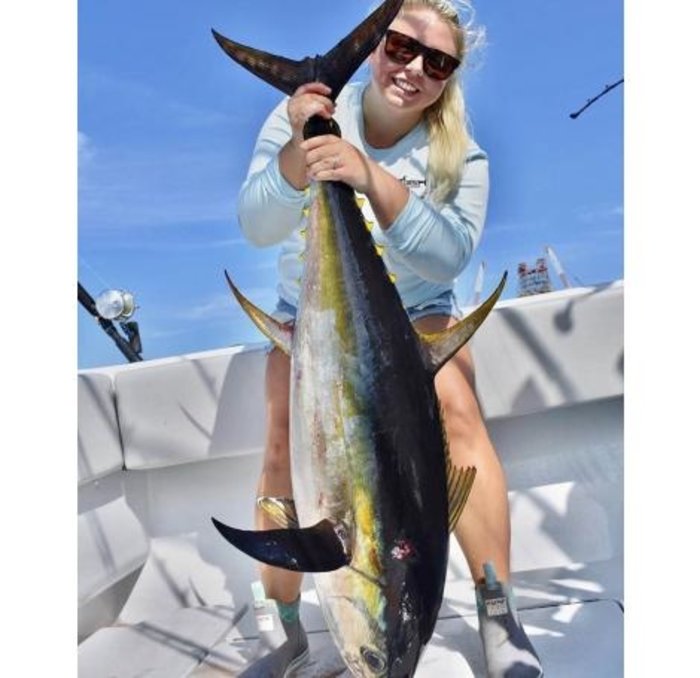 Last weekend the crew from our store took a trip to Venice Louisiana in search of big yellowfin tuna. They hooked up with the Mexican Gulf fishing charter operation and headed off Venice to the oil rigs where big tuna congregate. They were about 85 miles from the dock when they found what they were looking for landing 8 tuna ranging in weight from 60 to 100 pounds. If you have ever caught a big tuna you know that it is backbreaking work.
They pulled back into the marina just before dark and filleted up all of the fresh tuna. They packed a cooler which is a must for a trip like this. This is a relatively easy trip.
The crew left on Friday afternoon and were back in Florida on Sunday. If you are interested in catching tuna reach out to us at the store and we can get you dialed in.
Pictured here is Rebecca Parks photo credit Nick Noon