Wahoo Weekend for Local Anglers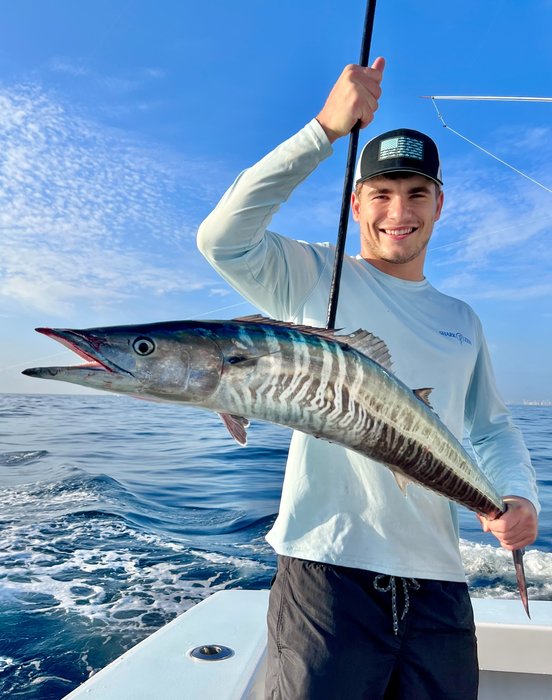 Pictured here is Liam Murray with a nice wahoo caught aboard the Lisa B several days back. The wahoo bite has been really consistent between 160 and 210 feet of water. The best of the wahoo fishing will be first thing in the morning and late in the afternoon. If you can fish around the beginning of the outgoing tide you will have your best success during the first two hours. The forecast for the weekend looks fabulous! Farther offshore the swordfish bite remained good as several fish over 200 pounds were boated this week. John Barfield from Deerfield Beach, Florida caught a 170 pound swordfish on Tuesday in 1,760 feet of water. The fish was caught on a ladyfish with an 11/0 stainless swordfish hook. 
If you get a chance, RJ Boyle Studio will be set up at the South Florida Fairgrounds for the Florida Outdoor Expo. This show will cover both hunting and fishing and will open Friday and close on Sunday. Should be an exciting time with a lot of good deals to be had. We will see you there.
Get tight!
RJ Boyle 
For an up to the minute fishing report please tune in to 105.9 the Paul Castronovo show Friday morning at 6:40 AM.