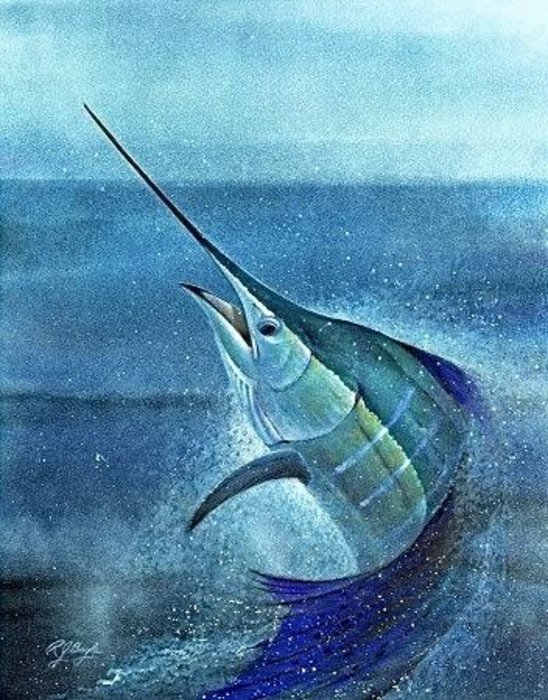 We continue to have tough fishing conditions here in Broward County if you are looking for a great sailfish bite. We are still in the transitional period meaning that we probably won't see really good fishing for a bit longer. As you can see with all of this wind and these weather fronts things are truly changing with the season.
Once sailfish go on the move traveling towards the south for their migration we will also begin to see the bigger kingfish and meat fishing heat up.
The sailfish migration is a bit late this year which means that we will most likely have a strong finish to the winter bite. It is not odd to see boats with double digits of sailfish release flags hanging from the outriggers with a late push of fish. Be patient as it will be epic shortly.
The snapper fishing and bottom fishing around wrecks and reefs is still very good right now. Vermilion snapper fishing has been decent on the 200 foot ledge. This guppy rig style fishing is a great way to catch dinner. If you cruise along the ledge you can and will mark clouds of these fish on your bottom machine. Cut small  pieces of squid fished on small circle hooks is the way to go.
Targeting swordfish this week has been tough with the large groundswell offshore. We will get a small window next week with one to two fishable days so we will be heading out.
We will keep you posted.
RJ Boyle
The picture is an RJ Boyle painting titled "Misty".