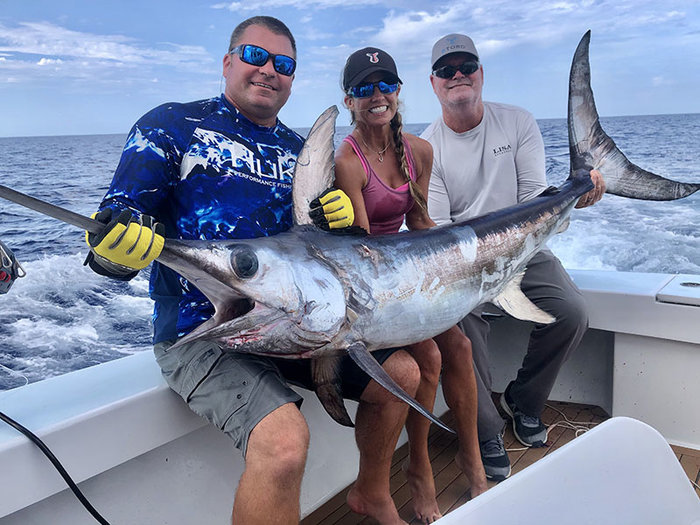 Pictured here is Kristie and Bill Kane with their first swordfish caught earlier this week aboard the "Lisa B" out of Hillsboro Inlet. We only had one bite but we made it count. This fish made several beautiful jumps which made it exciting right behind the boat.
They traveled from North Carolina with plans of harvesting a nice swordfish and the dream came true. Truth be told, they had fished for swords out of North Carolina several times hooking up but never closing the deal. Swordfishing is rather technical and small mistakes can lead to lost fish instantly.
We take out quite a few anglers who are very seasoned but actually want to witness how others in the industry do it. I have traveled all over the world and I always charter boats to learn new techniques. It is exciting to get on other boats see how others do things.
Whether you are a professional angler or a total beginner I would suggest fishing charters as a place to sharpen your skills.
Stay sharp!
RJ Boyle