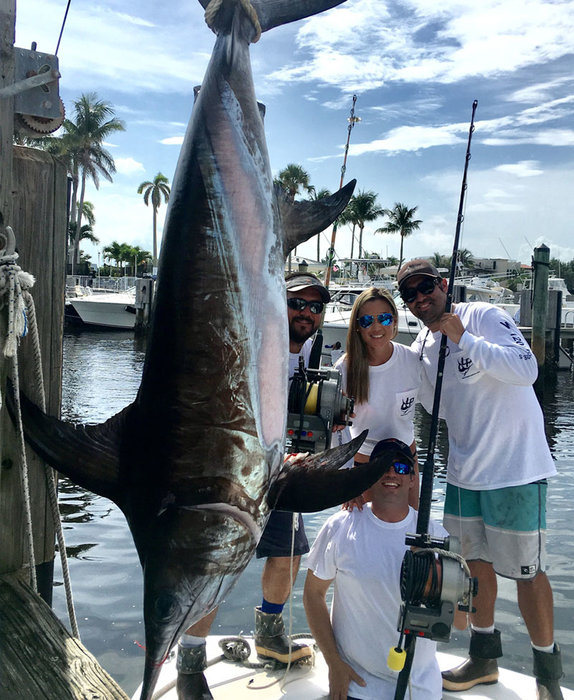 Pictured here is the crew of "Some Broad" with their 299 pound swordfish which took the biggest fish prize in the Sunburn Swordfish 10 Tournament last Saturday. Fishing was not red hot but a lucky few scored big! This weekend will be a great time to land a big sword.
Get Tight!
RJ
Back row: Munchy, Samantha and Matt
Front row: Tim aka "Slim"