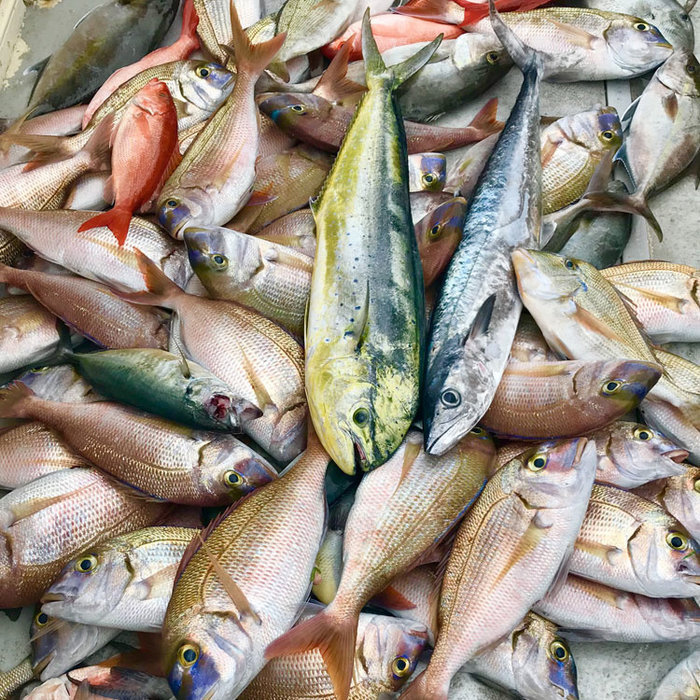 This is a picture of my buddy Joes catch earlier in the week. The boat "Debra" captained by Joe Masone out of Lighthouse Point has been putting together catches like this several times per week.
Joe told us that the pink porgy fishing has never been better. Joe uses a multi hook 3/0 circle hook rigs baited with squid and fishes between 100 and 200 feet of water.
When the kingfishing gets slow or the weed is too bad to troll Joe goes for bottom fish and bends the rod.
Give it a try!
RJ Boyle