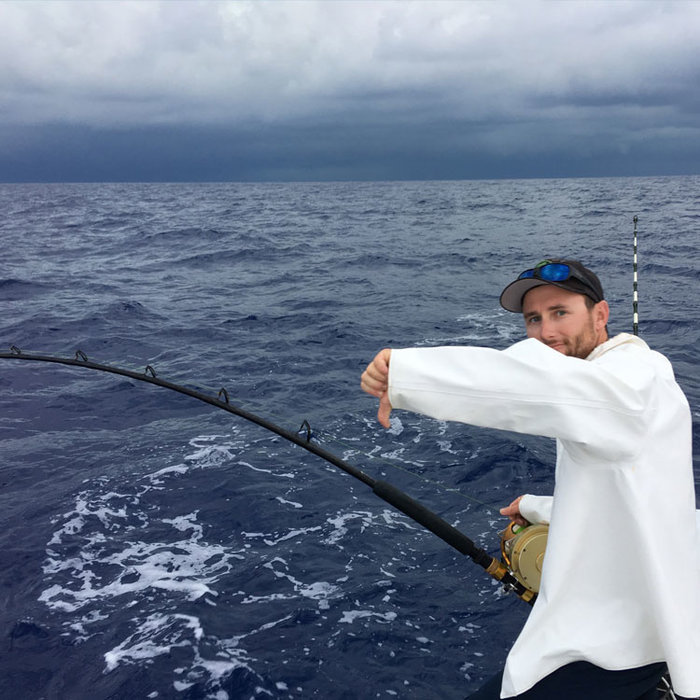 Earlier this week we ventured out to the swordfish grounds roughly 15 miles offshore. For several hours the weather was beautiful but we noticed as we looked to the west that storms were building. We took it on the chin on the way in but we feel confident as our safety system is in place. As the summer arrives this stormy afternoon weather pattern will become more consistent. The unfortunate part of fishing offshore is that we must head west through the storms to get home. If you notice the weather deteriorating it is always wise to use the buddy system.
We will contact boats fishing offshore and team up for the scary ride in. We make sure that all rods, antennas and anything pointing upward is laid down on the boat to prevent direct lightning strikes. Always travel to and from the offshore grounds monitoring channel 16 for safety. Another safety tip is to have your tow boat numbers accessible as well as all safety equipment such as rafts, life jackets and epirbs within reach.
Having your safety equipment hidden beneath tackle boxes in your console is going to do you no good in an extreme situation. You should be able to have all safety calls and gathering of all safety equipment prepared within 30 seconds. Are you ready?
Stay safe!

Pictured here is John Bassett Jr.

To learn about fishing techniques as well as safety systems sign up for RJ's Crew at rjboylestudio.com