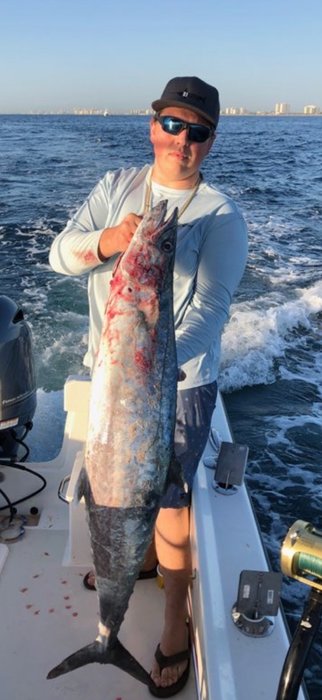 Pictured here is Nick Noon fishing out of Hillsboro Inlet with a 40 pound kingfish. The cool thing about this catch is that this smoker king was caught on the planer while trolling. Most bigger kings like this are caught using live bait. This fish ate a bonita strip with a mylar and crystal seawitch trolled at 6 knots in 150 feet of water.
Planer fishing is by far one of the most effective techniques used off our coast. If you are not planer fishing while trolling you are really missing out. Planers get baits down well under the surface which increases your chances of getting a bite.
Come by the shop or call us to get set up.

Get tight!
RJ