Big Snapper Right Outside the Inlets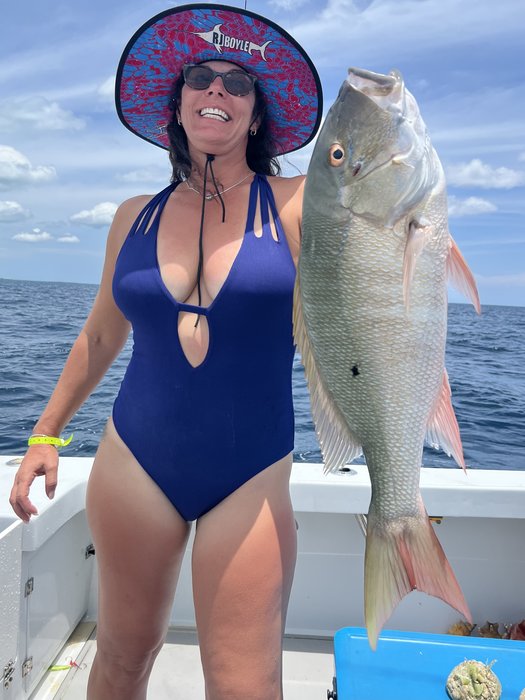 Pictured here is Carlene Finkelstein with a big mutton snapper. As we get closer to the full moon the Fishing will only get better and better for these beautiful fish. June and July are the best months to target mutton snapper. You can fish for them on the bottom in 100 to 150 feet of water. Live goggle eye, pilchard and or ballyhoo is your best bait  to get a bite. We usually anchor the boat and ideal conditions would be to have a slow north tide. The best of the mutton fishing is around the full moon but right now you can target mutton every day with success.
Swordfishing was a bit slow this week and may taper off for the next few weeks. We have several charters running for swords so we will keep you posted as the week continues. 
Near shore fishing has been mediocre this week. Lots of seaweed has made it difficult to troll so you may want to give live baiting a shot. There has been a mix of kingfish, smaller blackfin tuna and a few sailfish. Be sure to put down a rod for a mutton snapper as you sit there with the live baits out. 
Get tight!
RJ Boyle