Big Swords Will Bite After the Storm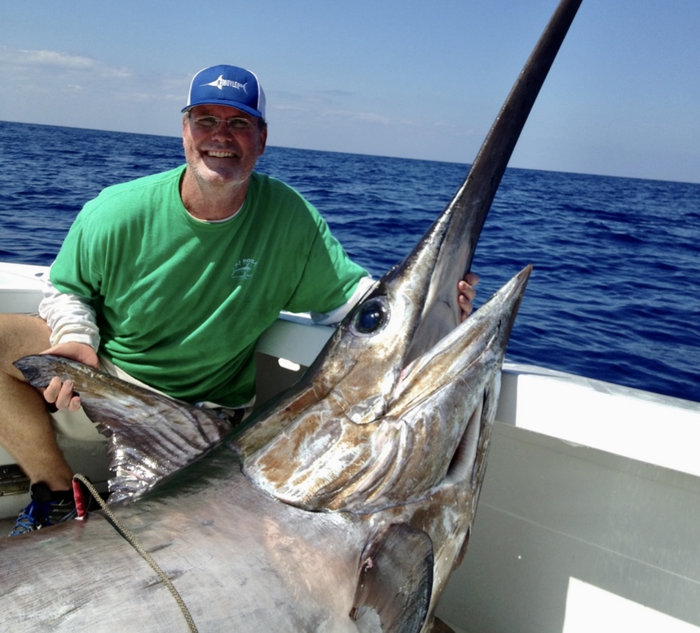 The swordfish in the picture above is over 600 pounds. This is what we should see a bit more frequently after this storm has passed. Historically, November and December are big fish months here off South Florida. If your dream is to catch a big swordfish, now would be the time. Over the last few weeks we have seen some big ones come into Lighthouse Point Marina. John Michael Lavergne out of Lighthouse Point landed a 500 last week. We had four swords on the deck aboard the Lisa B. You don't always know when the fishing is going to be great but over the last 30 years these two months are when the big ones come to town.
The mahi-mahi bite should be excellent this weekend after the storm as some of the debris floating from the storm should move into our area of the Gulf Stream.
I would run and gun and look around instead of trolling slow. Cover some ground out there and you should strike gold. Be sure to have a floating device with you so that when you do find a piece of debris you can mark it and not lose it. 
The lobsters should be walking now after the storm if you are a diver or a snorkel enthusiast. The snapper bite should also be really good this weekend for both mutton and yellowtail.
For an up to the date fishing report reach out to us at the store. 
Reach out to us at 954-420-5001
Get Tight!
RJ Boyle