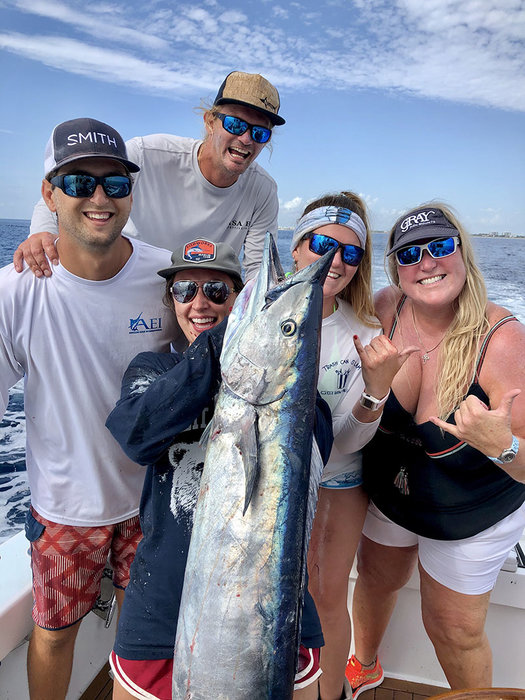 What a week for big wahoo! Pictured here is a 62lb fish we caught aboard the Lisa B. Over the last few days we have seen a 89lber caught aboard the Bolo, a 61lber caught by Brian Fengler and a 47lber caught by Wes Seldner.  Why are they here? I would have to say they have been but they have not been caught.
Bonito and blackfin tuna have been around but not like in previous weeks. If you look at the last two weeks of catches of these two species including kingfish have dwindled a bit. There is not that much to eat here for big fish. Wahoo love to eat small blackfin tuna but they have moved on. This means that a well fished bait can now make a meal for a big wahoo that would otherwise not be interested. If you are trolling planers for wahoo we like 9 knots. Bonito strips for bait and a crystal sea witch will do the trick. Pink is also a great wahoo color.
If you need assistance getting set up give us a call at the store.
We also have a charter boat at the Lighthouse Point Yacht Club.
Get tight!
RJ Boyle
965-420-5001