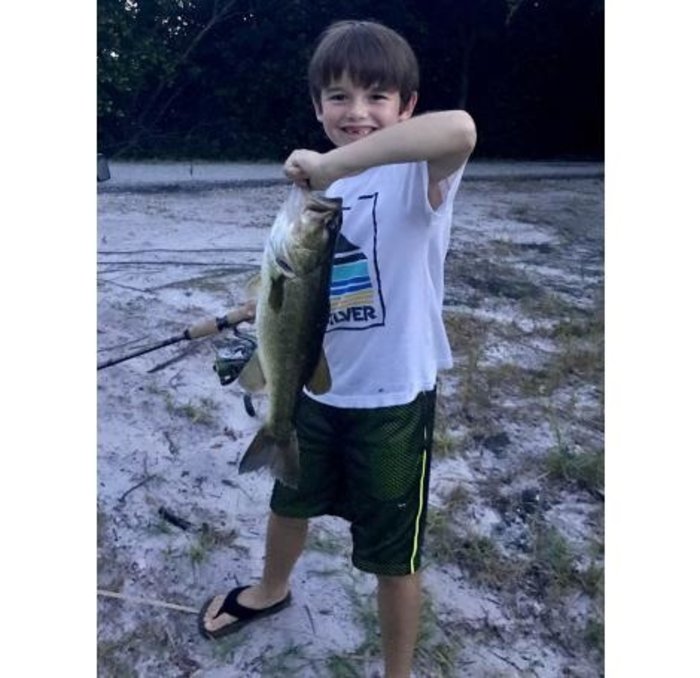 Pictured here is Braden Blackard from Deerfield Beach with a beautiful largemouth bass he caught a few days back. With all of the crazy weather around lots of anglers have been taking to the canals and ponds locally. Braden hooked this fish at 7:15 pm just before dark.
He said that fish were busting the surface everywhere before the hookup on his weedless green shad. He had thrown the lure around 30 times through the lily pads and hyacinth when all of a sudden there was an explosion and the rod bent over. The rest is history.
We asked for his location and he responded "secret spot".
Happy fishing!
RJ Boyle