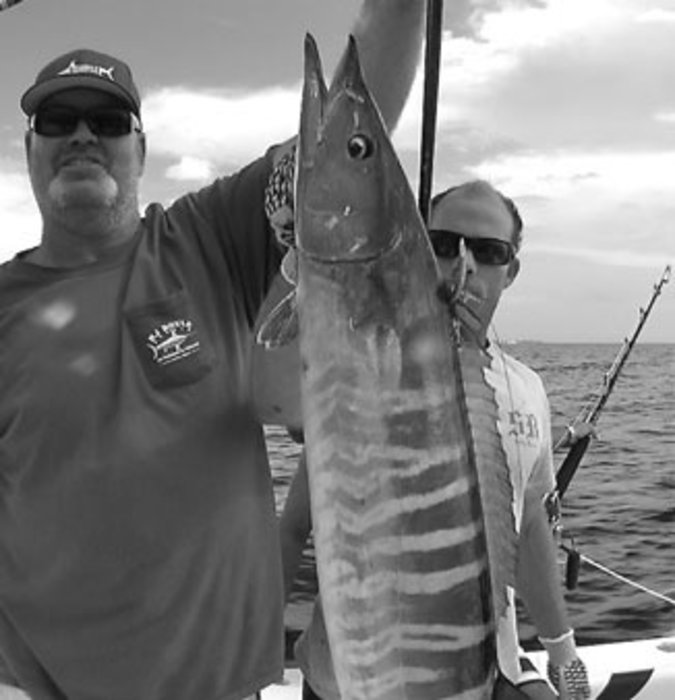 Over the weekend several boats traveled to Bimini to fish in a small group out of Lighthouse Point Yacht and Racquet Club. The weather seemed to be perfect with a light northeast wind and steady barometer and an approaching cold front. After high speed lure fishing for many years in Bimini for wahoo I would expect to catch 8-10 wahoos with the given sea and weather conditions. At days end Saturday boats returned to the dock exhibiting their catches. Some boats had two fish while others caught 6-8 fish and yet others caught nothing. Here are some tips to help you stay on top of the pack.
Always talk to your friends on the radio and share information every 15-20 minutes. Pick a secret channel before you leave the dock if you want your conversation to remain private.
Find out what speed the successful boats are traveling at. If you are going too fast or slow you will not get the bites. If you see someone catch a fish mimic their pattern of driving and speed.
If you catch a fish or get a bit make sure you go back to those exact GPS numbers. You may also notice that you only get bit going in the same direction. Work the area hard where you got bit as there are other wahoo nearby. Most people don't spend enough time working an area.
Good Luck!