Epic Sailfish Bite This Week Off Hillsboro!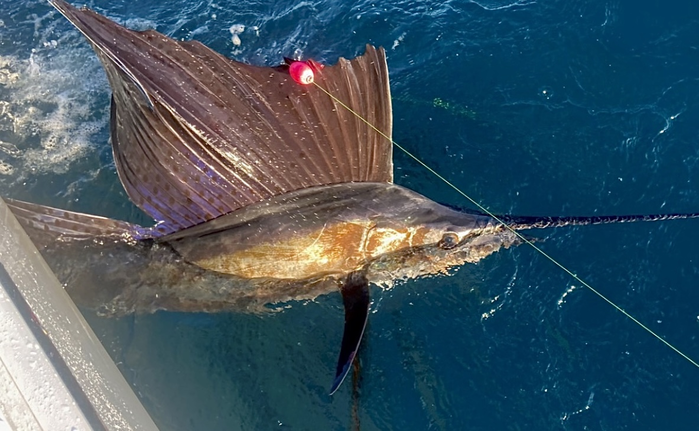 One of the many fish that was caught and released off Hillsboro Inlet this week is pictured here. We had an epic migration of sailfish pushing through this area, heading towards the south away from the colder weather. Multiple boats recorded double-digit numbers this week, primarily catching sails out of the kite. Kite fishing is the most effective way to capture sailfish in our area. The presentation of the bait flown from a kite is almost irresistible to sails because they cannot see the leader or tackle in the water. The kite holds the line out of the water so it does not spook the fish. All the sailfish see is the bait struggling at the surface as easy prey. The best sail bite was in 150 to 170 feet of water earlier this week. This weekend's weather may be a bit bumpy, but it's still optimal for the bite. Other than sailfish, the rest of the nearshore fishing was terrible all week. A handful of bonito and a few small wahoo were boated, but the fishing was slow overall.
For an up-to-date fishing report, tune in to 105.9 the Paul Castronovo show on Friday morning at 6:40 AM.
RJ Boyle