Fishing in the Troll is Excellent!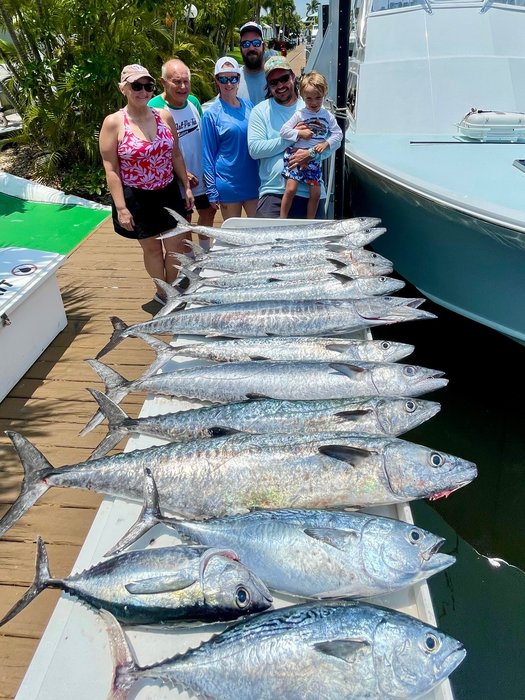 Pictured here is our catch from a few days back on board to Lisa B. Captain Mark Danley kept the Fichtelman family busy for six straight hours catching wahoo, blackfin tuna, kingfish and bonito. All of these fish were caught while trolling two planer rods and four top baits. The best depth right now is between 150 and 180 feet of water. The best of the bite was just north of Hillsboro Inlet. The fishing should continue to be great nearshore for the next month.
As for offshore fishing the swordfish and mahi bite was consistent all week.
Tuesday we had three swordfish bites catching one as well as a pair of big mahi. The sword bites came on squid baits. If you're looking to fish this weekend please look at the weather forecast. There are storms and high winds. Call us at the store and we can give you an up to the hour fishing report.
Stay tight!