Fishing Out Front of Hillsboro Inlet is Excellent!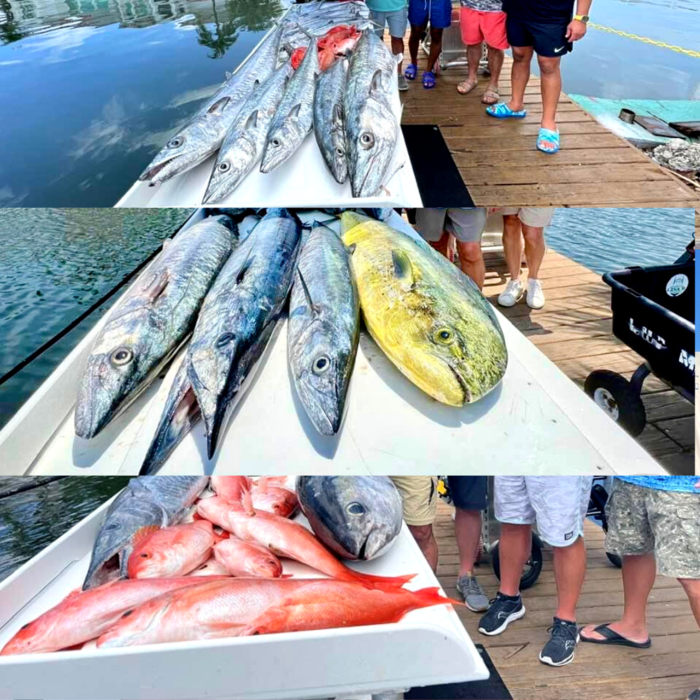 Pictured here are a few of our charters this week aboard the Lisa B. As you can see, the fishing has been excellent. We have been stopping later in the trip and dropping down for some snapper. It's always nice to go home with something to eat. The kingfish bite has been red hot, and the wahoo bite has consistently been around 1 to 2 bites per trip. Offshore, mahi fishing has been tough due to all the scattered seaweed. However, swordfishing has been excellent, although you will have to deal with the seaweed while fishing.
Last weekend, some of the best local fishing teams put up big catches in the Trashcan Slam fishing tournament. It's wonderful to see the younger crews putting in their time.
This weekend, keep an eye out for any storms and make sure to check the weather report before you leave the dock. It's also important to let somebody know what time you will be back at the dock. Stay safe and tight lines. For an up-to-the-minute fishing report, tune in to 105.9 the Paul Castronovo fishing show on Friday morning at 6:40 AM. To charter the Lisa B, please call 954-420-5001.
RJ