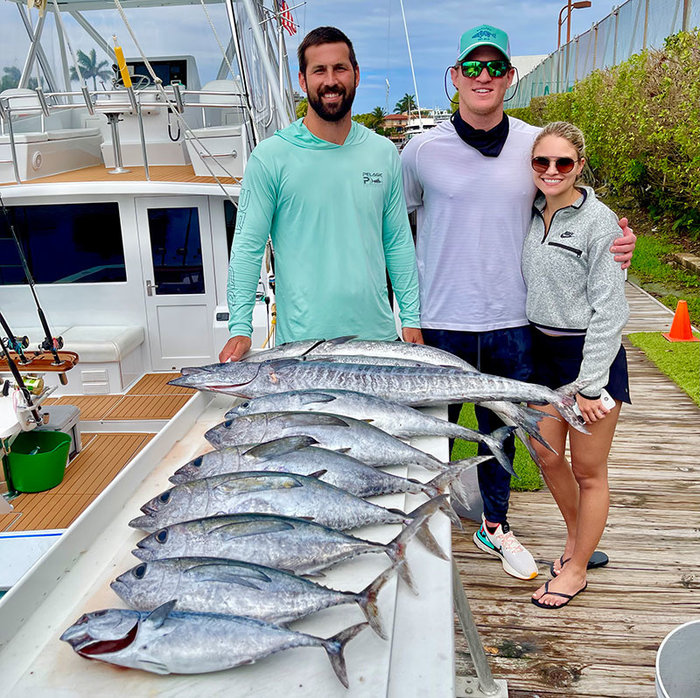 Pictured here is Denver Broncos kicker Brandon McManus (left) with his crew from a charter earlier this week aboard our charter boat "Lisa B". As you can see the blackfin tuna bite is on. These fish average around 8 pounds and sure eat well. We caught these fish trolling in 190 feet of water on daisychains at a speed of around nine knots. With the offshore winds we had several nice days this week with flat calm conditions. We still managed to put a wahoo in the boat on this trip as well. Anytime you are catching blackfin tuna you have a chance at a wahoo as the Wahoo love to feed on tuna.
The snapper bite was slow this week. We anchored up on a trip Wednesday but only managed to catch 6 yellowtail snappers. All of the conditions were perfect but the snappers did not show up.
The sailfish bite has been epic up off Jupiter with several boats catching up to 20 fish per day.
As for the swordfish bite fishing has slowed down a bit around the full moon. The bigger the moon, less the bites but bigger fish is really the equation for swords.
Be safe this weekend and check the weather before heading out.
RJ Boyle