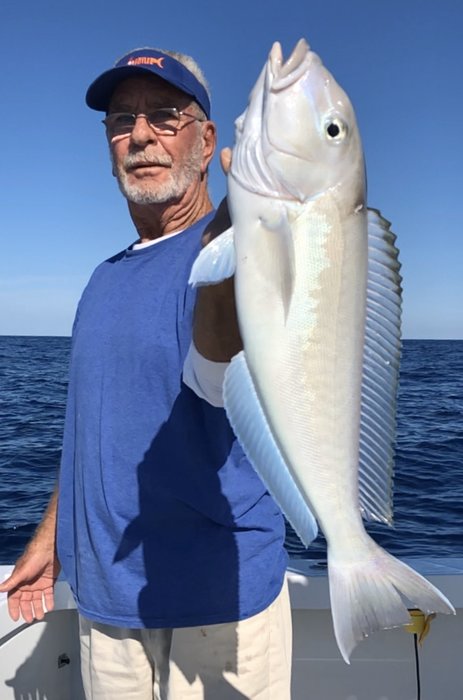 Picture here is Ed Boyle with a beautiful tilefish caught in 350 feet of water off Hillsboro Inlet. These are blue-line tiles, brother to the golden tilefish caught further offshore. They make great eating and are fun to catch. If you have a small electric reel it really can make it easy.
We usually fish a rig that has five baits hanging from 6/0 circle hooks and a lead at the bottom. If you are hand cranking I would suggest a 30 pound or 50 pound high speed conventional reel. It is best to fish for tilefish when you have a relatively slow current. 1.5 knots of current is perfect giving you a slow drift but enough to cover some ground.
Call us at the shop to get set up and for any assistance you may need.
Happy new year!
RJ Boyle