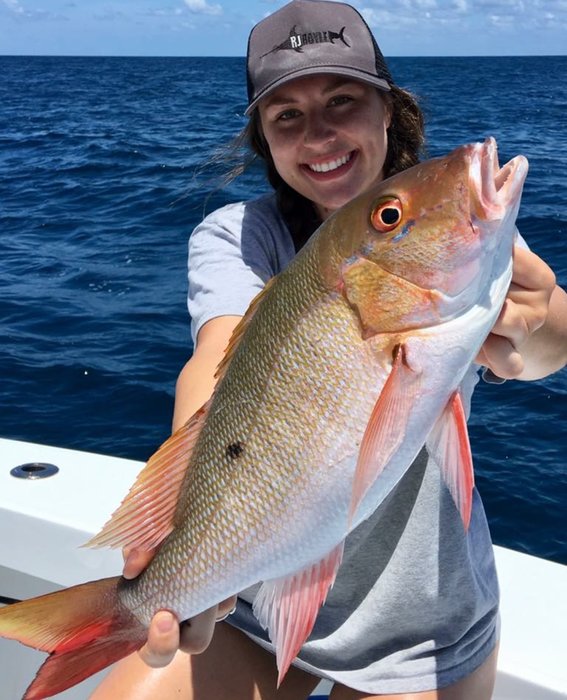 Pictured here is a nice Mutton Snapper caught by Elli Boyle. This weekend the snapper fishing and kingfishing should be on fire. Several local boats had great catches this week. If we have a north current try anchoring in 60-85 feet of water. Fish 2 rods on the bottom with sliding leads and a long fluorocarbon 60lb leader for big snapper.
Use a 4/0 circle hook with a butterflied ballyhoo for bait. Put out a chumbag with menhaden chum and in addition to the bottom rods drift yellowtail jigs tipped with squid, bonito or silver sides back into the slick for the yellowtail snapper.
If you get cut off on your bites slide out a 20lb spinning rod with a double hooked sardine or a live pilchard for a kingfish.
Fishing this way can be hugely productive.
If you have questions call us at the shop 954-420-5001.
Have fun!
RJ Boyle