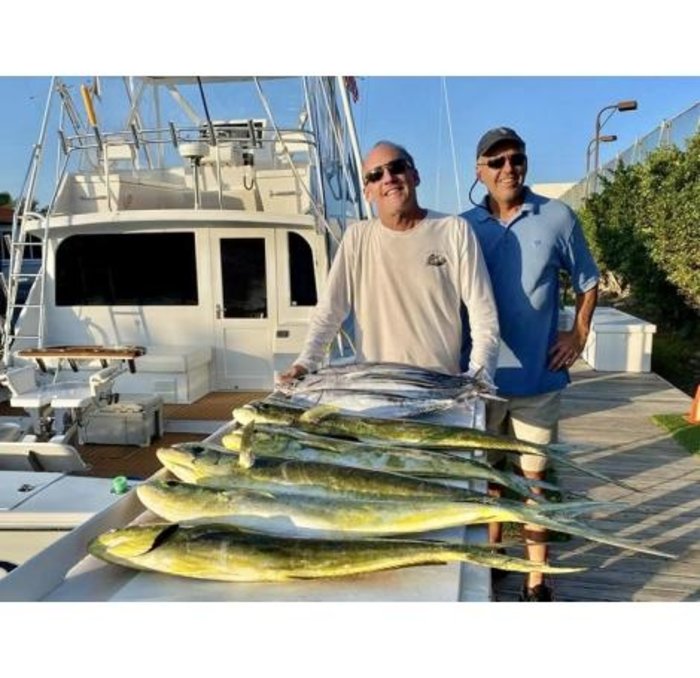 I can officially say that the seaweed is brutal near shore. I popped out a few days back for an evening troll hoping for a wahoo but all I caught was 100 pounds of seaweed on the planer. I fished for about 20 minutes before packing it in. On a few trips this week we were able to locate some mahi-mahi farther offshore (10 miles) where the weed was not so bad. We are fishing bonita strips and we are constructing weedless rigs by using a small piece of wire to cover the whole point like they do in freshwater fishing. We are traveling at about nine not covering lots of ground and it has paid off over the last week. We have not caught many big mahi but we plenty of mediums. If you need to learn how to make a weedless rig give us a call at the shop. It is really frustrating to fish around seaweed!
As for the snapper bite it is still on fire as the yellowtail are thick. This is a great snapper time especially when the trolling has slowed a bit.
You can still catch a kingfish here and there and we have not seen a wahoo or sailfish this week.
For an up-to-date fishing report give us a call at the shop please and remember to check the weather before you go out.
Get tight,
RJ Boyle
Pictured left to right: Hank and Dan Schilling