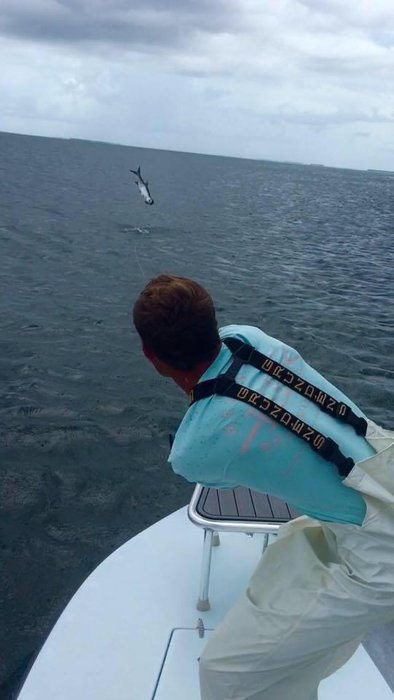 When the wind is blowing 25 knots out of the northeast like it has been for a week fishing in the ocean is not an option. These are the times that I rely on backwater guides to get my fix. We will fish the intracoastal waterways locally and even travel to Biscayne Bay and Everglades national park. There is nothing better than hiring a guide for a day. You don't have to bring tackle or even wash the boat. Depending on the guide you choose you get to spend the day with one or two of your friends or family members. Some of the best fishing days I have ever had were not fishing in the ocean. Right now the mullet are migrating so the backwater fishing is awesome. Snook, tarpon, sharks, and permit are just a few of the fish biting as we speak. There are lots of areas that are protected from the wind so don't assume its rough everywhere just because the winds blowing.
A few recommendations for charter locally and in the everglades would be Capt. Wes Thompson, Capt. Brian Sanders, Capt. Russell Kleppinger, Capt. Greg Bogdan and Capt. Bouncer Smith.
Call us at the shop for Captain info.
Get Tight!