Jingle Bells Swordfish Smells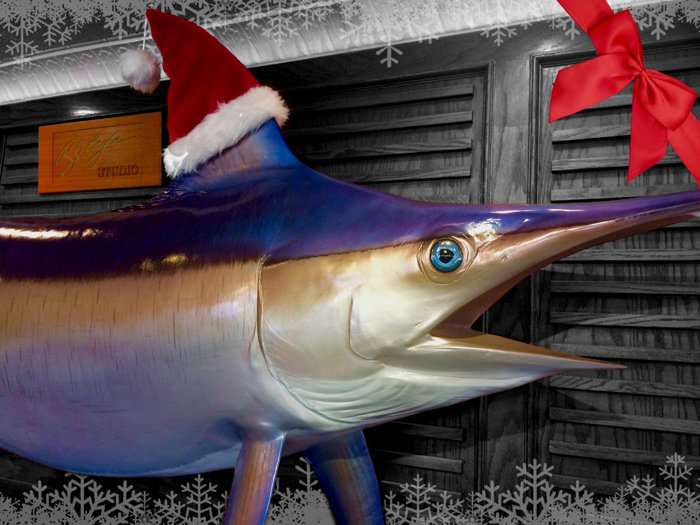 Well it's that time of the year again when we put Santas hat on the dorsal fin of our 650 pound swordfish in the shop. This is also the time when the big swords travel through South Florida waters in the Gulfstream. If it is your dream to catch a big sword this is the time!
This weekend will be great for catching swords but opening presents maybe even better what's the forecast for windy conditions. On a night sword trip earlier this week the action was hot. If the weather cooperates give it a shot. As for near shore fishing kingfish, sailfish,snapper and grouper have all been biting consistently.
From everybody at RJ Boyle Studio we would like to wish you a Merry Christmas.
Tight Lines,