King Mackerel Fishing May Be the Ticket this Weekend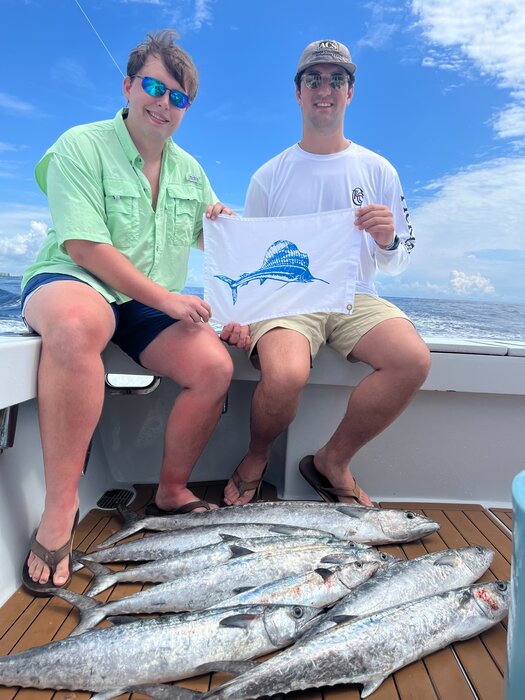 Over the last few days the king mackerel bite off of Hillsboro Inlet has been excellent! Pictured here is our charter aboard Lisa B earlier this week. We had several sailfish bites and released one on a four hour trip. We are coming off of the full moon so the wahoo bight should slow down a bit but was really consistent earlier in the week. Mahi-mahi are still being caught offshore in the 5 to 7 pound range. Be sure to carry live bait and run from patch to patch of seaweed for best results. The best of the Mahi fishing was 10 miles offshore.
Several local anglers enjoyed blackfin tuna fishing around sunset. Most of the blackfin tuna right now range between 20 and 25 pounds and are caught on goggle eye. You must use circle hooks and light fluorocarbon to get the best results with the tuna. The best of the tuna bite has been in 160 feet of water.  
Tune in to 105.9 the Paul Castronovo show Friday morning at 6:40 for the fishing report.. 
Get Tight!
RJ Boyle