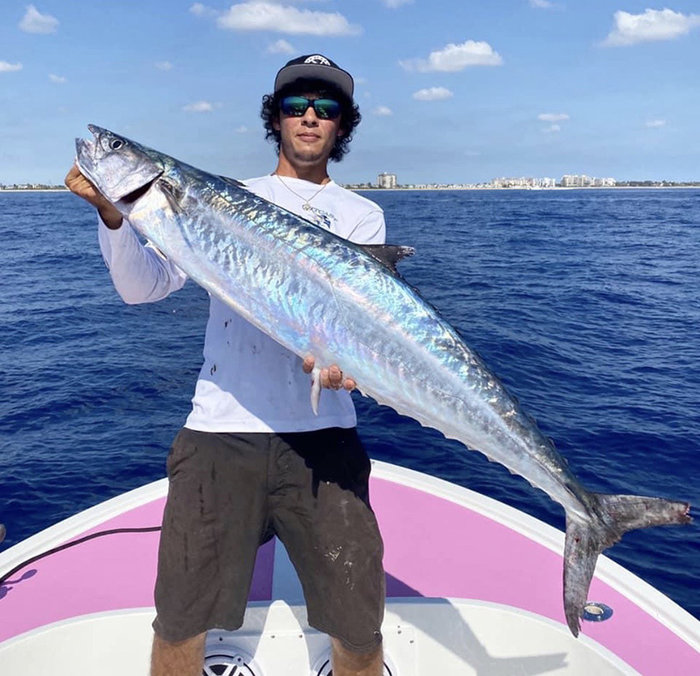 Pictured here is Josh Santiago with a really nice kingfish caught out front. We have had some really big kingfish in the 30lb-40lb range showing up this past week. It seems as if we may be winding down a bit from the whole virus thing so this could not happen at a better time. We have also been seeing lots of bonito which are great for making strips baits for trolling and swordfish.
The average kingfish being caught trolling right now is around 8-10 pounds and bigger if you are fishing with live bait.
Our charter boat Lisa B is back in business as of Monday and the boats at Hillsboro inlet are open for charter so get out there and give it a go!
Stay safe!
RJ Boyle