Lots of Good Eating Fish off Hillsboro Inlet!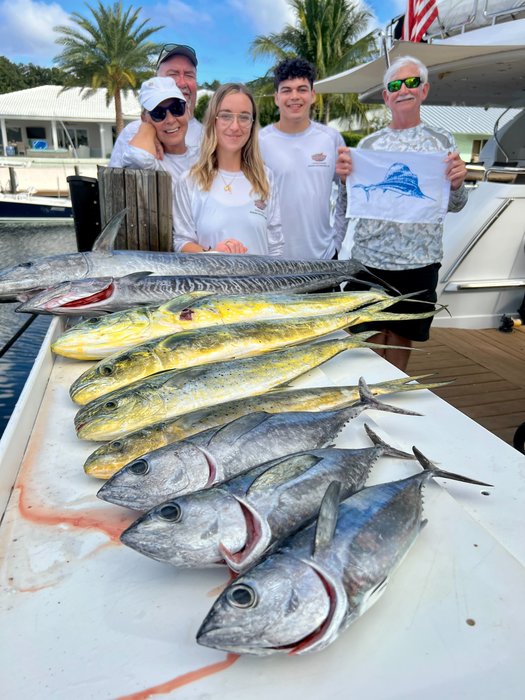 Pictured here is the Winder and Forbush party with a spectacular catch from yesterday. You really can't ask for much more than this on a half day charter. Blackfin tuna, mahi-mahi, wahoo and sailfish is really covering all bases. We did have a couple slower days mixed in earlier in the week only catching a few mahi and some snapper. Fishing is called fishing and not catching for a reason. Catches like this above make it all worthwhile. If you are going to venture out this weekend you shouldn't have to go very far to have success. Keep an eye out for floating debris for the mahi. Also don't forget that the wahoo love to hang underneath the floaters. Don't be afraid to use a planer with a spoon or bonito strip down deep to catch the wahoo. 
Farther north we have heard about some pompano being caught from the beach as well as the local inlets. Pompano are great eating and are really fun to catch on spinning rods. If you need to get set up call us at the store for tackle or a fishing report. Also remember that we give a fishing report Friday morning on 105.9 the Paul Castronovo show at 6:40 AM. 
Tight lines,
RJ Boyle