Mahi Mahi Fishing is Hot!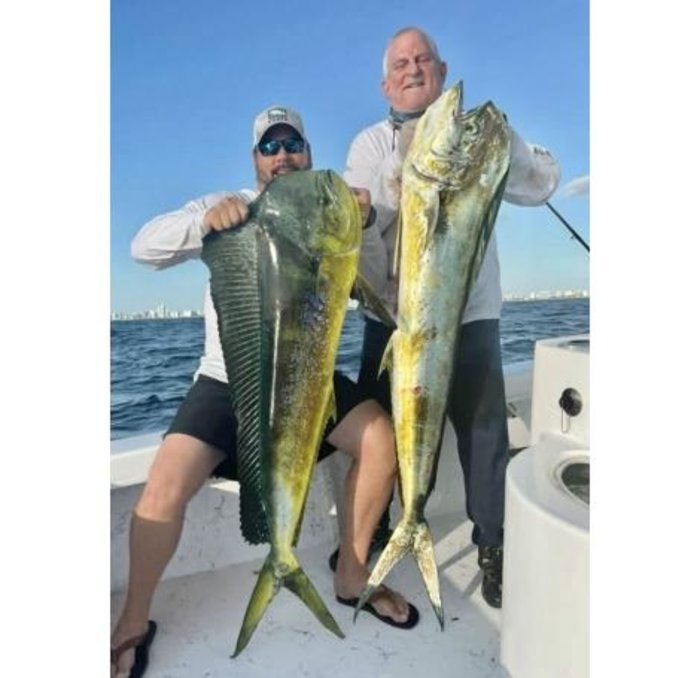 Pictured here is Jeff and Phil D with a pair of nice mahi-mahi caught earlier this week with Captain Abie Raymond. The offshore fishing for mahi-mahi has been red hot as there has been lots of floating debris. Along with mahi-mahi we are seeing lots of small wahoo also known as "weehoo" under the debris.
Do not forget to bring a spoon and or diamond jig with you to catch the wahoo. Most people only troll around the debris catching the dolphin and forget about the wahoo that lurk below. The best of the fishing was about 12 miles offshore. Throughout the summer we saw lots of smaller  fish but we are now seeing some larger fish which is awesome! We had reports of dozens of fish over the 20 pound mark this week.
Near shore fishing was a bit slow this week with a few king fish and an occasional sailfish.
For an up-to-date and fishing in the report call us at the store at 954-420-5001.
RJ