Mahi Showing Up! Finally!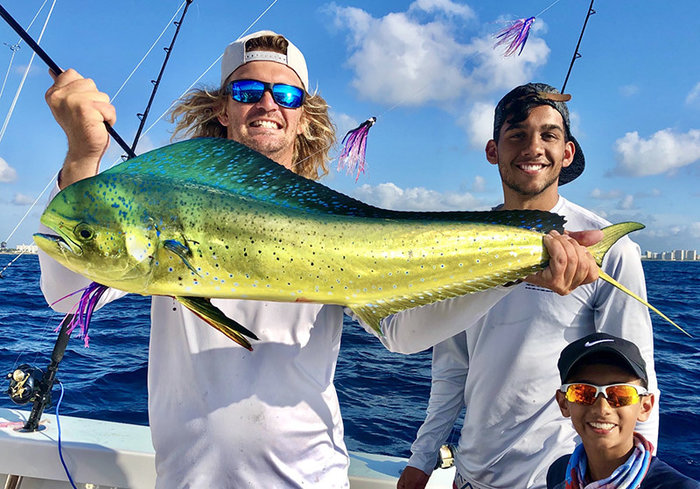 Pictured here with a beautiful mahi (dolphin fish) are Christian and Hudson Ramsaran. We caught this fish in 220 feet of water on a daisy chain intended for tuna aboard the "Lisa B" earlier this week. Over the last few days several large fish over 30 pounds have been caught so the migration is slowly moving northward to our area. As I am writing this report a friend just texted me a picture of a 51 pound bull dolphin caught on the "L and H".
This weekends weather looks pretty nice so don't be afraid to venture offshore looking for floating debris or birds. We will be trolling for mahi but we will have a well full of pilchards just in case we get into a big school. On Wednesday we caught plenty of dolphin but a lot of them were undersized.
You must remember that mahi must measure 20 inches to the fork in the tail. Current limit is 10 per person and no more than 60 per boat.

Good luck and get tight!
RJ