Purtic Family teams to catch first Wahoo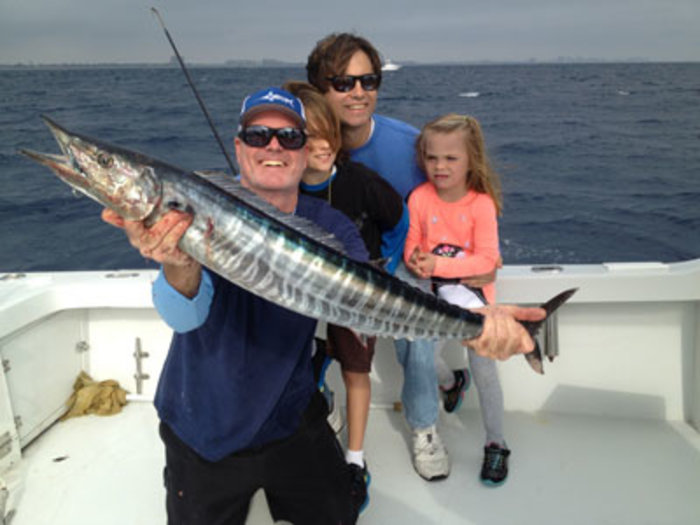 Lucy, Eric, and Jackson Purtic put up some serious numbers on our weekly "Mission Fishin" trip. We fished inshore for snappers for the first hour and it was a revolving door of yellow tails and french grunts. We couldn't keep a line in the water. We were fishing guppy rigs with cut squid in 45 feet of water. After catching about 50 fish we all decided to take the last hour and try for something bigger. My mates Dave Stillman and Jim Nichols assembled the wahoo gear and told me to head east.
Lucy was perched on the seat next to me and manned the wheel for the trolling adventure as Jackson stood by eyeballing the wahoo rods. We were trolling for about ten minutes when the deep rod went off peeling line and bouncing uncontrollably. Jackson jumped on it and Lucy was not far behind to help in subduing the families first wahoo. The fish was caught in 224 feet of water....What a day it was!!!!