Sailfish and Mahi-Mahi Are Biting Near Shore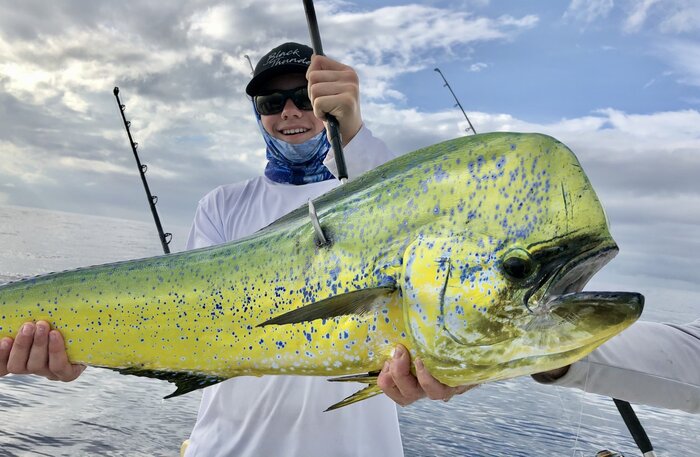 You may not have to go far this weekend to put up a nice catch. Lots of boats this week caught sailfish and plenty of them. This is a good sign as it is early in the sailfish season. The mahi-mahi was mixed in with the sails and several nice fish were caught over 25 pounds like the one pictured here. All of the fishing this week was very close to shore right on the third reef from 150-250 feet of water. Our reef system is structured north and south and runs for many miles.
We are starting to see many guys use live bait right now. Guys will utilize kites to keep live bait on the surface for a great presentation. Kite fishing is one of the most effective ways to catch billfish or really any pelagic species. Be sure as you're traveling from the inlet to your spot to keep an eye out for people with kites in the air and stay clear.
As for swordfish well offshore it was a bit rough this week as seas were pushing 6 feet, but the fishing was good. Several fish in the 100-to-200-pound range were caught and this fishing should only improve this weekend. Be sure to check the forecast.
For an up-to-date fishing report please tune in to 105.9 the Paul Castronovo fishing report on Friday at 6:35 AM.
Get tight!
RJ Boyle