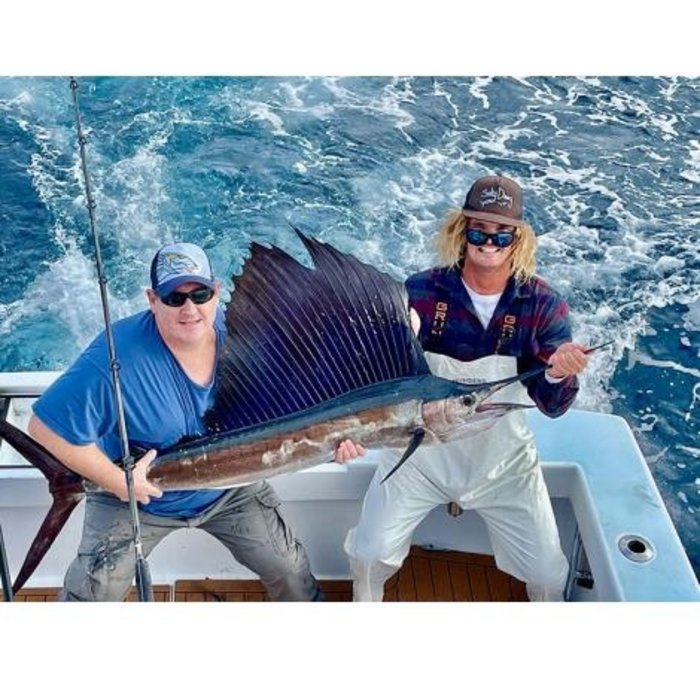 Pictured here on the left is Tony Grant with mate Cody Bandura. This is one of the two sailfish released aboard the Lisa B this week on a morning charter. With all of this wind around and these cold fronts pushing through this is what you can expect to catch if you put your time in. All of the charter boats locally have caught sails and some boats have released up to 6 in a half day.
The fish in the picture was caught trolling but most guys who are putting up decent numbers are catching them on live bait fishing kites.
The wahoo bite is actually still pretty good and there have been a few big mahi-mahi around. It is a great time to fish but please be careful and check the weather right now! There might not be much wind but you never know if there's a large ground sea creating a swell which can be sketchy at the inlets.
If you have any questions about Hillsboro or Boca Inlet and safe navigation please give us a call at the shop and we will let you know what the sea conditions are like.
Get Tight!
RJ Boyle