State Record Snakehead Caught!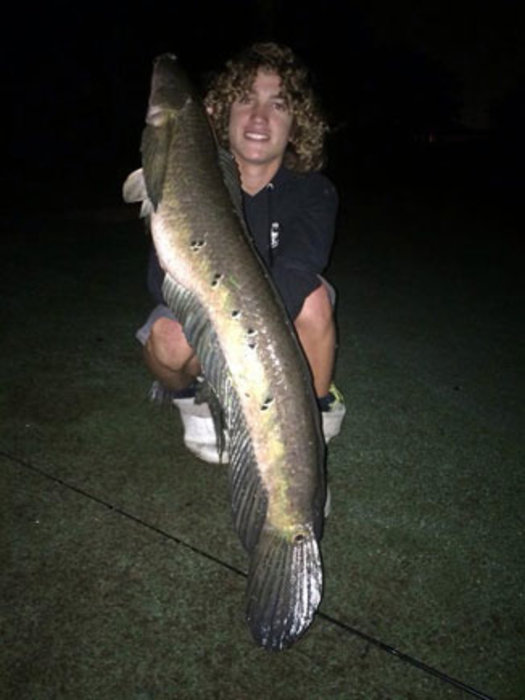 Tim Maddock Jr. caught the Florida state record snakehead earlier this week. This fishery has taken off here in south Florida over the past few years. This fish is caught in fresh water and caught mainly on rubber frogs made by JD Baits. Snakeheads are indigenous to our fresh water lakes, ponds and rivers and are native to Africa and Asia. I have personally never caught one but have been told they are ferocious. We actually use these fish as swordfish baits and they work well because they have really tough skin. These fish are extremely fun to catch and put up quite a fight. The snakehead is an invasive species which kills lots of our fresh water fish. This record snakehead weighed in at just over 14 pounds.
Congratulations to Tim Maddock!
RJ Boyle Studio
5040 North Federal Highway
Lighthouse Point, FL 33064
954.420.5001
www.rjboylestudio.com