Summer Swordfish are Here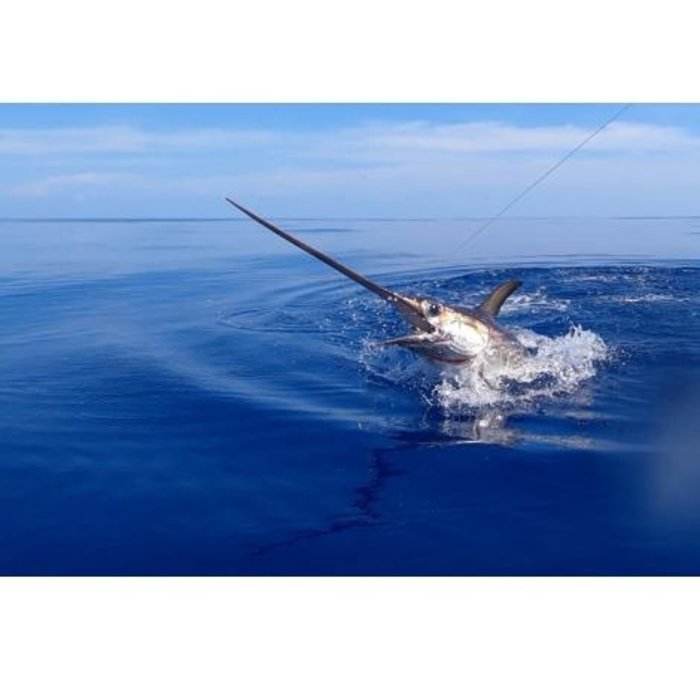 Pictured here is a 150 pound swordfish caught by Hugo Sabata on a trip earlier this week. As you can see the ocean is flat like a mirror making for awesome fishing conditions. This is a great time to get out and target Swordfish. The one thing you do want to watch for is the weather in the afternoon.
The storms can be quite dangerous towards the end of the day so get out early. Most guys are averaging three bites per day which is a bit above average. Most fish caught this week we're in the 100 to 200 pound range. In the summer months do not be afraid to fish a bit deeper. 1800 feet of water was the depth of this particular Swordfish. Bonito what is the go to Bait this week for the swords. Several guys reported catching fish also on American hills farther north towards Jupiter.
As for nearshore fishing the kingfish and bonito are in full force. Charter boats are catching double digits of both. Guys are catching wahoo every other trip. I would not say the fishing near shore is red hot but with flat calm see conditions it's just wonderful to get out there. Mahi-mahi are still on the smaller side this week. If you are looking to target mahi I would travel farther south towards Miami and the keys were the bite has been hot.
Get tight!
RJ