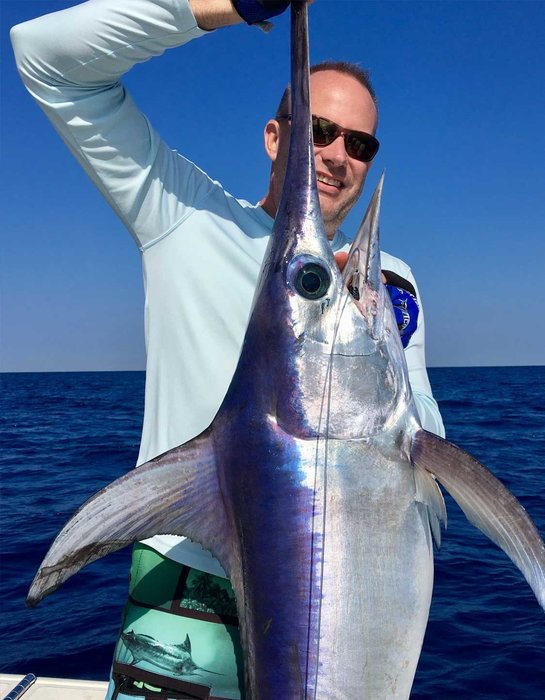 Pictured here is Stephen Seal from Lighthouse Point with a beautiful swordfish caught earlier this week. We released and tagged several fish up to 70 pounds. We boated a few up to 300 pounds. The bait of choice has been ladyfish and the bite has ranged from 1500-1750 feet of water. Many anglers have boated their first ever sword recently so if you can find the time you should really give it a go!
The dolphin (mahi-mahi) have just begun to show up offshore as well on some really organized weedlines. Trolling ballyhoo or bonito strips will be the ticket.
If you need serious instruction check out RJ's Crew at rjboylestudio.com and sign up for our learning platform. This will help you become a better fisherman. Many professional captains have shared valuable insight on most of our local fish species.
Get tight!
RJ