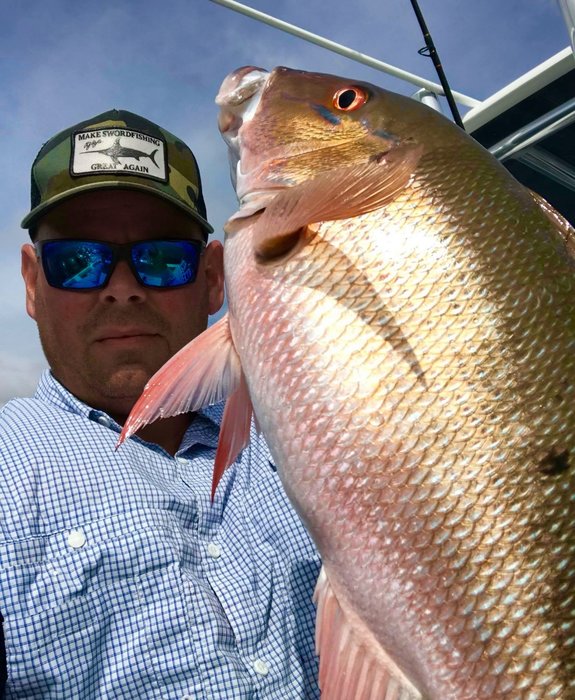 This weekend looks to be beautiful so get out and go fishing. The weather has stabilized which means fishing will pick up. Snapper fishing will be good and swordfishing should be great.
If you venture offshore look for birds and floating debris which has been holding some nice gaffer dolphin. When the wind stops blowing out of the west and becomes east to northeast the  weed lines begin to line up making it easier to locate fish.
Lots of anglers will be making the trip to the Bahamas for Wahoo and there is a Sailfish tournament locally. Whatever you are fishing for stay safe and have a great weekend!
Pictured here is Paul Hart with a beautiful Mutton snapper caught early this week.
Get tight!
RJ Boyle