The Fishing Season is Changing So Adjust Your Tactics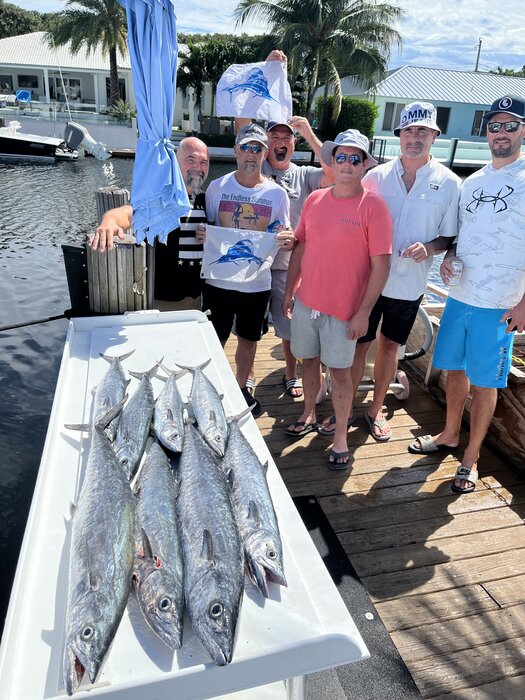 Pictured here is the Putzig party with a nice catch of kingfish and sailfish from a charter the other day. What is so interesting is that we are seeing a big change in our catches over the last several weeks. The kingfish bite has picked up almost instantly with most charter and recreational boats catching their limit, which is two per person. This is actually a wonderful thing because this was really a slow fishery over the last 15 years. We used to take kings for granted as a charter boat knowing that we could catch our limit almost at will after an hour of fishing. To put fish in the box this weekend try a little shallower between 80 and 125 feet of water with your planers and you should be pleased with the outcome. Kingfish makes excellent smoked fish dip and eating king fresh makes great tacos.
We did see a few wahoo mixed in this week as well as a few sails which also shows the season of change. As we get into November, December and January we will see the sailfishing pick up with the change of weather. 
Closer to the beach the fishing has been epic with the mullet schools moving in through our area. Snook, tarpon and sharks are the target species on these mullet schools and it sure makes for a fun day with plenty of action around these schools. 
Get tight!
RJ Boyle