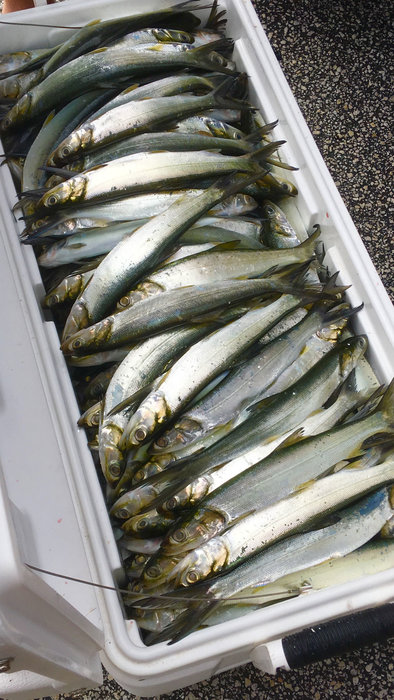 That little cold front that we had pushed the mullet and ladyfish down south to our area. Ladyfish are so fun to catch on light tackle because they jump all over the place. All you need is a spinning rod and a super small jig.
These fish school up on the beaches and in the canals. They are not great eating but they put on one heck of a show. At the shop we rig them for marlin and the swordfish can't resist them.
If the weather is too rough in the ocean give the ladies a try!
Tight lines,
RJ Boyle